Take a Break for Tech Tuesday at Omaha Media Group
Take a Break for Tech Tuesday at Omaha Media Group
Technology…it's evolving every day…benefitting life every day. Today, we thought we'd take a second to chat about our favorite technology of the moment.
John Cummings, Programming Engineer
While this blog is being posted, my wife will be in the process of giving birth to our twin sons, so I guess medical technology has to be my favorite thing in technology right now. Even though my wife's pregnancy is classified as high-risk, we've never felt it was. From the moment we received the surprising news, or rather came to terms with it, we've felt confident that everything is going according to plan and that's through the advances that have been made in medical technology in our generation. Back when my mother was pregnant, they rarely ever did ultrasonographies. Now, each month when we went into UNMC, they could tell us how much each baby weighed down to the ounce, their exact heart-rates, and even their genders much earlier than we were expecting (4 months). From the ultrasounds to heart-monitors to the incubators in the NICU, just in case they need them, the state of medical technology has never ceased to amaze us as we've stepped through this almost 9-month journey.
———
Megan Fonfara, Relationship Manager
My favorite piece of technology right now goes out to my beautiful Blu Ray DVD player and the 4 seasons of Game of Thrones. This all began in early February when a friend of mine asked if I had ever seen Game of Thrones. I must have lived under a rock because I had only heard my colleagues discuss it on a recent work trip to Park City, Utah and thought it sounded cool but I couldn't participate in the discussion.
My friend wanted to know if I wanted to watch all 40 episodes before the quickly approaching new season deadline of April 12. This is known as 'binge watching'. After watching the first couple of episodes of bloodshed and other unmentionables, I kept asking myself "What am I getting myself into?". But soon, I was hooked…so very hooked!
I came into work and was now part of the Game of Thrones water cooler talk. My colleague's eyes lit up knowing that I was catching up with each sleepless night. I would diligently stay up to make it through as many of the episodes my curious mind could tolerate. We would sit in my office as they would allow me to lead the conversation so they could make sure they would not give away any secrets in the upcoming episodes.
I was soon humming the theme song, trying to learn the characters names (and often giving them my own nicknames), and finding myself getting passionately involved in the storyline. I was even affected the next day, much like fans would be if their team lost the big game the night before. Can you believe so-and-so died? I cannot believe so-and-so is still alive, ugh, they should be dead! TRICKERY!! Look at me now! I was officially as Game of Thrones geeked-out as they come.
This girl who once could not even handle a dog dying in a film can now handle quite a bit more violence that came her way thanks to the Game of Thrones badassery. Yes, I said badassery. I have come into work addressing my boss and colleagues as "My Lord, My Grace and My Lady" and I find it does seep into your life in ways you did not think that it would. Most of all, it gave us something fun to get into together and look forward to. If you have not binge watched a show, I highly recommend it.
Thank you Game of Thrones Seasons 1-4 for many sleepless nights and making me scream out at the end of many an episode with "WHAAAAAAT??? NOOOOOO!!!! Sigh….Well that's just the Game of Thrones!". You….complete me.
———
McKenzie Hildreth Ring - Production Coordinator
As much as I hate to admit it, my favorite technology is my smart phone. Tacky, and predictable, I know. The fact that I can navigate all across the country, work, check my calendar, share photos, watch HBO Go, pick a March Madness bracket (winning, at that), and send an email simultaneously, is amazing. My life is literally contained in a 2.5 x 5 inch piece of glass/plastic. This slick little device has kept me sane trying to organize the calendars of being an employee, businesswoman, mom, volunteer, and "socialite" (term used loosely). This baby has navigated me across all of Anchorage, Alaska, searching for beer and pizza…by foot…in March. This gem has had me yelling "words of passion" during the Final Four game of March Madness during an early Easter dinner.
While this technology has me ringing its praises constantly, I'm equally throwing 4 letter words its way. As soon as the navigation decides it wants me to turn left into a river, I'm angry. I loathe that I rely on this thing to keep my life/appointments straight…and I hate that I own some major professional photography equipment, yet I quickly settle on just taking a cell phone shot of my kid. It's depressing. But, for me, the pros outweigh the cons. I'll keep navigating even when it steers me wrong; scheduling when I should be physically writing things down; picking the winning brackets (I WON); and simply Instagramming the crap out of my kid…because it's easy, and it's there.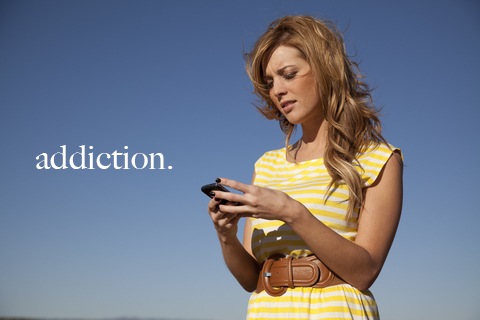 Contact Us
We want to hear from you, so what are you waiting for? Contact us today.
Get In Touch
Share this post
Comments