PRESS RELEASE - OMG DENVER GRAND OPENING
PRESS RELEASE - OMG DENVER GRAND OPENING
Denver Press Release
DENVER, Oct. 16, 2017 /—Dedicated to helping companies attract and retain customers through effective customer experience design, Omaha Media Group LLC expands it's U.S. territories with the opening of a Denver, Colorado (OMGDenver) office at Union Station in Lodo. The office was established in October, 2017 and is now being staffed and functioning as the FEMA Region 8 hub for OMG's consulting and implementation. This adds to the corporate office in Omaha, founded in 2007 and digital and search marketing teams based in Austin, established in Feb, 2017.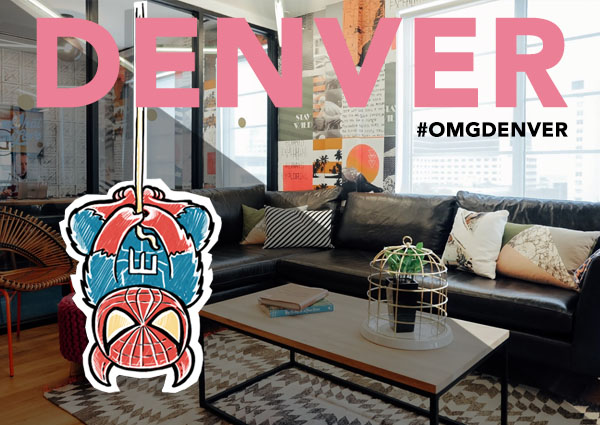 "When the customer of today interacts with a brand, such as through a website, they are evaluating this experience against the best experiences they've had. They are comparing the ease of ordering an Uber car with the process of buying insurance online," said Brad Nietfeldt, managing partner of the Omaha Media Group LLC. "We help companies improve experiences for their customers – online and offline - by reimagining the customer journey and designing web technologies that speaks to today's consumer."
"We created great success for organizations across the United States deploying custom web and mobile technologies, SEO, and digital marketing. We have won multiple awards for our digital media management and SEO services. We bring this experience and body of knowledge to the Denver market where we'll serve our clients with experienced teams here and across the United States," adds Nietfeldt.
"We immediately understood the vision and potential when scouting our next operational location. Our commitment to further delivering our powerful web/cloud-based solutions will be seen throughout our global offices. This new Omaha Media Group LLC office in Denver is one of many developments to come," said Nietfeldt.
About Omaha Media Group LLC
Omaha Media Group LLC is a search engine optimization (SEO), search engine marketing (SEM) and web creative management company that designs and develops intuitive web, mobile and SEO friendly website applications. OMG helps companies take advantage of the power in search, social, business collaboration, cloud computing, mobile applications, and next-generation tools for the enterprise businesses.
OMGDenver is located inside The Triangle Building at Union Station, Lodo, Denver, Colorado.
Contact Us
We want to hear from you, so what are you waiting for? Contact us today.
Get In Touch
Share this post
Comments