Introducing the New Era: OMG Evolves into Monstrous Media Group
Introducing the New Era: OMG Evolves into Monstrous Media Group
/images/uploads/blog/IMG_5136.jpeg
Omaha Media Group
https://www.omahamediagroup.com/images/uploads/monster_gallery/Omaha-Media-Group-Black.jpg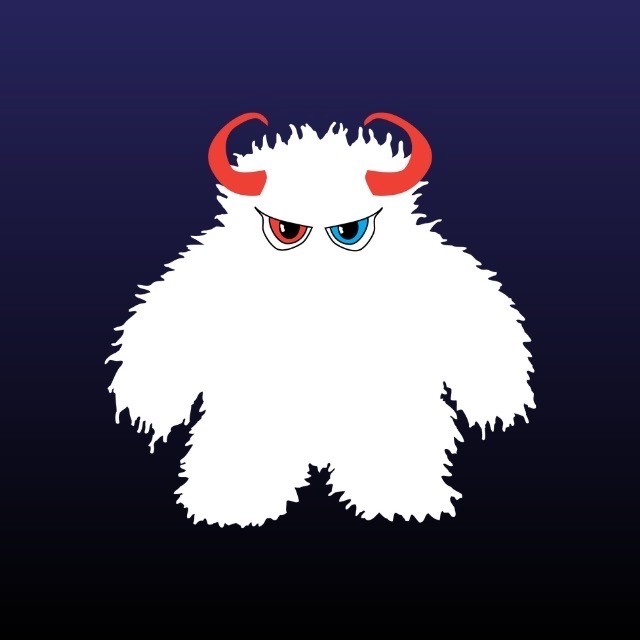 It's a new dawn in digital marketing and web development, as OMG sheds our skin and presents ourselves as Monstrous Media Group! We're buzzing with excitement and a bit of that good ol' nervous energy, but hey, isn't that what makes life interesting? So, let's cut to the chase and introduce our journey's bold and fresh face: Monstrous Media Group, LLC.
Rolling out the red carpet for change
Merging with Monstrous Media Group? You bet! It's our latest adventure in pushing boundaries and stretching our digital wings. Monstrous Media Group is the dream partner we've been searching for – ambitious, innovative, and ready to take the country by storm.
Our loyal clients, you're in for a treat! With this merger, we're unlocking a treasure trove of advanced digital marketing and development services. Teaming up with Monstrous Media Group means we're doubling our commitment to make your brands shine brighter than ever.
Keeping the core, upping the game
Don't worry; the essence of what you've loved about us isn't going anywhere. Our dedication to making you happy, our kickass creative team, and our foundational values are here to stay. The big news? We're joining forces with Austin's tech whizzes at Monstrous Media Group. This means supercharged skills, broader services, and a lot of extra oomph in everything we do. It has the same mission, more firepower, and an unbridled passion for the digital world.
Welcoming the Monstrous era
Monstrous Media Group isn't just a name; it promises bigger, bolder services. We're still your go-to for web design, development, digital marketing, and SEO wizardry. But wait, there's more:
AI-driven digital marketing: We're tapping into AI's brainpower to skyrocket your SEO and social media game.
AI-centric application development: Imagine apps that practically read your mind, thanks to OpenAI's genius.
Advertising that wows: Ready to make waves? Our advertising strategies are all about turning heads and winning hearts.
Graphic design that pops: Catch those eyes and capture those hearts with nothing short of show-stopping visuals.
Hop on board the Monstrous train.
Change is the only constant, and we ride this wave with gusto. Monstrous Media Group is all set to explore uncharted territories in the digital universe, and we want you to be a part of this exhilarating journey. Get in touch, and let's chat about how Monstrous Media Group can elevate your brand to stellar heights.
Here's to making your success our shared adventure!
Official Press Release
FOR IMMEDIATE RELEASE
Monstrous Media Group: A New Chapter Begins in Digital Marketing and Web Development
Omaha, NE – Today marks a significant milestone in the digital marketing and web development industry as OMG undergoes a groundbreaking transformation, emerging as Monstrous Media Group, LLC. In a world where digital landscapes are constantly evolving, we are thrilled to announce our rebirth, loaded with excitement and a sprinkle of exhilarating nervous energy. We're ready to unveil a new, vibrant era under the banner of Monstrous Media Group.
Embracing a New Era of Innovation
Our leap into the future with Monstrous Media Group represents a bold venture into uncharted digital territories. This strategic merger brings together OMG's legacy of creativity and client dedication with the forward-thinking dynamism of Monstrous Media Group. United, we stand at the forefront of innovation – set to revolutionize the industry and bring unparalleled services to our clients nationwide.
A Promise to Our Clients: Enhanced Services and Unwavering Commitment
Our clients have always been the heart of our business, and this exciting merger is a testament to our commitment to them. By amalgamating our strengths with Monstrous Media Group, we unlock a new realm of advanced digital marketing and development services. This partnership is more than a merger; it's a pledge to elevate your brand to dazzling new heights.
Retaining Our Core, Expanding Our Capabilities
Fear not, for the essence of what makes us unique remains untouched. Our core values, our unwavering commitment to client satisfaction, and our renowned creative team continue to be the bedrock of our operations. What changes is the infusion of Monstrous Media Group's technological prowess and innovative spirit, amplifying our capabilities and broadening our service offerings.
Introducing the Monstrous Era: A Spectrum of Advanced Services
Monstrous Media Group is not just a name change; it's the dawn of a new era in digital solutions:
- AI-Driven Digital Marketing: Leveraging the power of AI to redefine SEO and social media strategies.
- AI-Centric Application Development: Utilizing OpenAI's cutting-edge technology to create intuitive, user-focused applications.
- Innovative Advertising Solutions: Crafting advertising strategies that captivate audiences and drive growth.
- Eye-Catching Graphic Design: Delivering visually stunning designs that grab attention and leave lasting impressions.
Join the Journey with Monstrous Media Group
As we ride the wave of change, Monstrous Media Group is poised to explore new frontiers in the digital world. We invite you to join us on this exhilarating journey. Discover how Monstrous Media Group can transform your digital presence and propel your business to new heights.
Together, Let's Turn Your Success into Our Collective Triumph!
Discover more about our transformation and services at [Monstrous Media Group](https://www.monstrousmediagroup.com).
Contact:
Monstrous Media Group
[success@monstrousmg.com](mailto:success@monstrousmg.com)
[www.monstrousmediagroup.com](https://www.monstrousmediagroup.com)
-END-
Contact Us
We want to hear from you, so what are you waiting for? Contact us today.
Get In Touch
Share this post
Comments