4 Reasons for Entrepreneurs to Focus on Understanding SEO in 2018
4 Reasons for Entrepreneurs to Focus on Understanding SEO in 2018
/images/uploads/blog/focus-on-seo-2018-omaha-media-group.png
Omaha Media Group
https://www.omahamediagroup.com/images/uploads/monster_gallery/Omaha-Media-Group-Black.jpg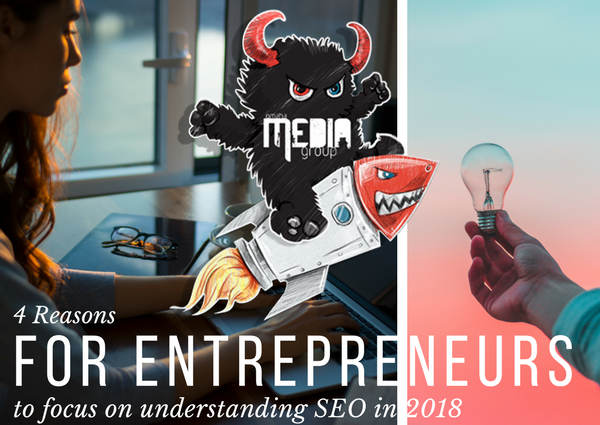 Are you an entrepreneur? Have you been wondering how to use the growing influence and reach of the Internet to stabilize and grow your business? One of the biggest challenges for entrepreneurs is to keep up with the latest technology, marketing, and networking trends. The latest trends in all these are related in some way or the other to digital media and marketing. How can you make digital marketing work for you?
Why entrepreneurs need to pay attention to SEO in 2018
Search engine optimization, or SEO, is possibly the most important aspect of digital marketing. Here's what you need to focus on in 2018:
Making searches mobile-friendly: According to latest surveys and research, more than 60 percent of all information searches on search engines take place on a mobile device. What this means is, you need to focus on SEO for mobile-friendly searches. You need to look at your analytics data for mobile searches and focus on improving your visibility on mobile devices.
Using multiple key phrases with similar meanings: Google search algorithms are getting smarter by the day. It uses a technology called Latent-Semantic Indexing (LSI), which basically groups various keywords that mean the same thing under the same search for similar results. You need to understand and incorporate LSI into your SEO processes.
Marketing using authority sites: When you create content for marketing, focus on content that has real information rather than just an ad that looks great. You can then use this content to market your business on various other authority websites with high visibility, such as LinkedIn, Medium, and others.
Utilizing real quality content, not sneaky tactics: Customers are sick of businesses trying to lure them or con them using shady tactics such as cloaking actual content. Focus your digital marketing strategy on creating quality content that customers and potential customers would like and appreciate. Honesty and trust can be built by being real with customers and creating believable content online.
Other digital marketing trends for 2018 entrepreneurs should know
Entrepreneurs need to pick up social media marketing skills. As an entrepreneur, you need to be able to navigate various social media platforms and understand what kind of marketing content you need for each one.
Entrepreneurs who own and run digital marketplaces need to make themselves more visible as people and as brands. They need to increase visibility through display ads, publicized events, and meeting customers and potential customers.
As an entrepreneur, you need to get a website up and running for your business. If you have an old website, it is important to get it updated and keep it that way constantly to ensure customers and potential customers keep coming back to your website.
Being an entrepreneur is hard work. You need to keep up with everything that is going on in your industry and in the world that will affect the way you conduct your business. Staying updated with the latest trends in the market can help you stay on top of your game.
Let us help you up your entrepreneurship game with out digital marketing staff!
Contact Us
We want to hear from you, so what are you waiting for? Contact us today.
Get In Touch
Share this post
Comments