5 DIY SEO Tips You Need to Follow
5 DIY SEO Tips You Need to Follow
/images/uploads/blog/DIY-SEO-TIPS-OMAHA-MEDIA-GROUP.png
Omaha Media Group
https://www.omahamediagroup.com/images/uploads/monster_gallery/Omaha-Media-Group-Black.jpg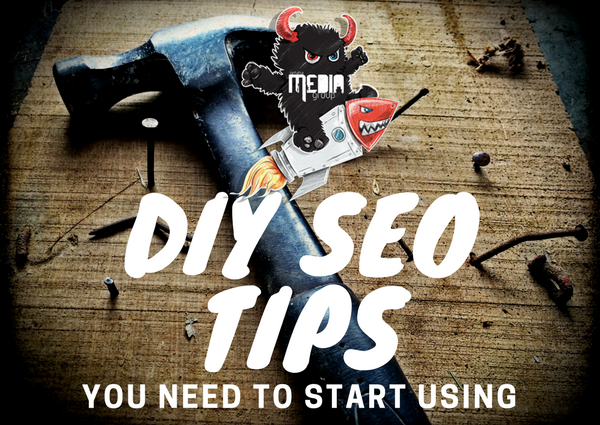 DIY SEO can be a tricky affair, but sometimes it's a preferred method of pushing your business ahead in the digital space, especially when you are running it on a shoestring budget. While an SEO consultant has the expertise and experience in the field, they might be out of your budget at the beginning of your venture. DIY SEO is a suitable option as the reins will be in your hands. After all, nobody is likely to care about your business as much as you do.
If you are opting for DIY SEO for your business, the most important aspect to remember is that SEO techniques and tactics are not universally effective. What works for one business may not work for the other. But doing DIY SEO is very possible. Here are a few tips you should follow:
Focus on your keywords
Keywords are the very essence of SEO, either making or breaking an online business. You will have to optimize your website with relevant, long-tail keywords that make it easier for search engine robots to show it on the results page. On-page optimization helps you rank your website better by helping Google to identify specific keywords in the title, headline, and the meta-description of your web pages. You can also take keyword ideas from your consumers and create keyword-optimized web content.
Create good-quality content
Now, merely using the keyword in the web content is not sufficient to get ranked higher. You also have to create content that's relevant to your users. Creating good-quality, relevant, and original content touches particular pain-points of consumers and draws them towards your business. You should aim at getting superior-quality links to your content in order to build trust and push rankings on SERPs.
Go social
Surviving in today's digital space with social media profiles is simply next to impossible because consumers have gone social long back. There are a number of social networking sites, but not all will be relevant to your business. The most popular ones are Facebook, Twitter, Google+, Instagram, and Pinterest. You can also choose LinkedIn if your target market comprises of working professionals. No matter what, you will have to promote your website on social media if you wish to survive in today's competitive world.
Go mobile
Just like on social media, your business website should be visible on mobile devices because a large number of people use their smartphones to surf the Internet these days. Your website design should be responsive so that it can seamlessly accommodate itself om mobile screens. You should also create and optimize your content for mobile devices using A/B testing in order to boost scanability and readability.
Geotag your images
Last but certainly not the least, you should add GPS coordinates to your images' metadata so that search engines are able to see them better on your website. You can use an online tool to geotag your images without any hassle. At the same time, it's also important to optimize your images for mobile devices so that they load faster. Geotagging and optimizing images is, thus, one very crucial part of DIY SEO.
If DIY SEO is not somthing you'd like tackle, let us know! We can take the load off!
Contact Us
We want to hear from you, so what are you waiting for? Contact us today.
Get In Touch
Share this post
Comments