5 Innovative Virtual Reality Marketing Campaigns
5 Innovative Virtual Reality Marketing Campaigns
/images/uploads/blog/Virtual_Reality.png
Omaha Media Group
https://www.omahamediagroup.com/images/uploads/monster_gallery/Omaha-Media-Group-Black.jpg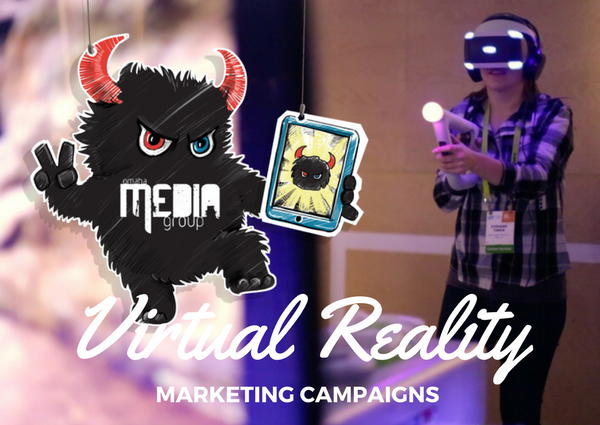 Walk into the bedroom; inspect the width or the room or the color of your wardrobes. Now take a look at the modular kitchen cabinets in your kitchen. Don't like what you see? Change the color and design just by choosing another design option, with a click. You can walk into and experience your new home even before it is built or remodeled, thanks to virtual reality (VR).
Virtual reality is set to be the focus of digital marketing. A 2015 study found that at least 75% of most valuable brands that were featured in the Forbes list used some form of VR. The future technology has already been around for some time and was a $1 billion industry last year in 2016. In another 4 years, it is expected to cross $30 billion and set to take over the digital marketing space in a big way!
What is
virtual
reality?
Movie buffs are familiar with virtual reality portrayed as the technology of the future, where you can get to flick pages on a digital screen that is projected in front of you or experience a Ferrari ride down the formula racing track. The fact that VR lets you experience in multiple dimensions of three or four, the service or product, makes it a very effective digital marketing tool.
In the example given above of choosing the interiors or design of your home, VR can save time and money since it can be very expensive to re-do any aspect in the real world. It cannot be disputed that immersing yourself in the virtual sight, sound, smell, and movement is more engaging than skimming through boring ads.
Here are some of the innovative ways VR was used for enhancing customer experience:
What's your favorite way that virtual reality has helped you and your business? What's a way that it could, if you haven't utilized it?
Contact Us
We want to hear from you, so what are you waiting for? Contact us today.
Get In Touch
Share this post
Comments