5 Reasons to Utilize Social Media Marketing
5 Reasons to Utilize Social Media Marketing
/images/uploads/blog/SOCIAL-MEDIA-MARKETING-OMAHA-MEDIA-GROUP_%281%29.png
Omaha Media Group
https://www.omahamediagroup.com/images/uploads/monster_gallery/Omaha-Media-Group-Black.jpg
Social Media Marketing is an important tactic that should be utilized in your marketing strategy in 2018! If you're not using Social Media Marketing for your business, you're potentially leaving a lot of clients, and dollars on the table.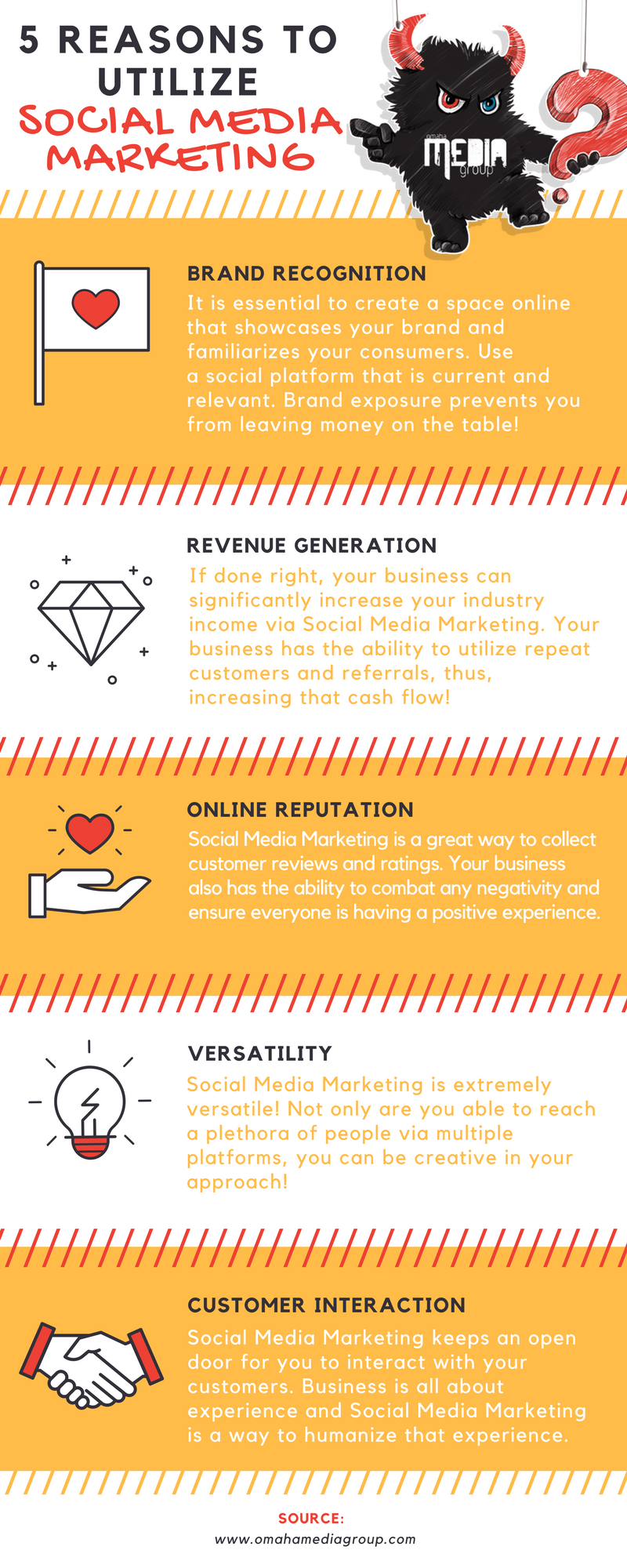 Social Media Marketing is an easy way to routinely have your brand recognized. More than 34% of consumers refer to social media first to resolve support issues and inquire about products or services. By creating an online space to showcase your brand and facilitate customers, you can build a community your audience is excited about.
Not only is Social Media Marketing a great way to stay current, it's a great way to gather repeat customers and referrals! With repeat customers and referrals come reviews and ratings! You also have the ability to uphold your reputation with them by interacting with them through your platforms.
Through multiple social media platforms, you have the ability to reach a large audience in a creative way. Through images, videos, gifs, and creative verbage, the versatility of your social approach is nearly endless!
If you don't have a Social Media Marketing strategy yet, you should get in contact with us!
Contact Us
We want to hear from you, so what are you waiting for? Contact us today.
Get In Touch
Share this post
Comments