6 Ways Entrepreneurship Can Change You
6 Ways Entrepreneurship Can Change You
/images/uploads/blog/HOW_ENTREPRENEURSHIP_CAN_CHANGE_YOU.png
Omaha Media Group
https://www.omahamediagroup.com/images/uploads/monster_gallery/Omaha-Media-Group-Black.jpg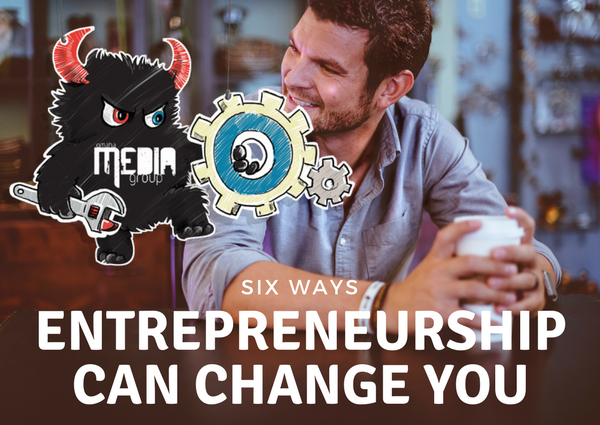 You may have heard entrepreneurs talk about entrepreneurship being a life-changing experience. They may talk about how inspiring it is for yourself to start something on your own and how it gives you a new take on everything. Have you been wondering if being an entrepreneur is worth the time and effort? Are you confused when people talk about entrepreneurship changing their life?
Ways in which entrepreneurship can change you and your life
Being an entrepreneur can affect your life in more ways than you can possibly imagine. It can turn your life around in the best way possible, irrespective of whether you fail or succeed.
You understand the value of freedom. You begin to understand the joy of being able to work for yourself. It makes you responsible for your time and work. It makes you accountable to yourself.
You become a passionate and strong-willed individual. Unless you are passionate about your work, you cannot succeed as an entrepreneur. Being passionate helps you keep going even when you fail or do not achieve a goal in time. You become determined to achieve your goals, irrespective of the circumstances and failures.
You learn creative problem-solving. As an entrepreneur, you will have more than your share of problems and roadblocks, some of which you may not be prepared for. You learn to get creative and solving such issues and moving ahead to the next goal.
You learn varied skills for getting things done. An entrepreneur has to constantly learn and improve skills to stay relevant. You will have to learn new skills to get things done because you cannot always hire people to do the work you need done.
You become confident of yourself and comfortable with speaking in public. When you achieve your goals, no matter how small or big, it builds confidence. This confidence helps you speak about yourself, your work, and your learnings to others like you on public platforms without fear or hesitation.
You learn to manage stress and stay calm in crisis situations. Stress, problems, and failures become your constant companions in entrepreneurship. It forces you to learn to stay calm in the face of crises and manage your stress so that it does impact you or your work negatively.
What to be wary of as an entrepreneur
Being an entrepreneur puts you in a position of power, which means that people will try to influence you and misuse the power.
Do not let your work take over your personal life and space.
Beware of people trying to join you in your venture just for the name or money without doing any of the work.
Do not go overboard with finances and do not take unnecessary or uncalculated financial risks. It is not worth the stress.
Entrepreneurship can be difficult, stressful, and take up a lot of your time, but it can also be extremely rewarding once you start achieving the goals you set for yourself and exceed your own expectations. It can make you a better person, someone who is confident, self-assured, and driven, but is also empathetic and honest.
Did you know we work with entrepreneurs daily to make their web dreams reality? Let us make yours a reality too. Shoot us an email!
Contact Us
We want to hear from you, so what are you waiting for? Contact us today.
Get In Touch
Share this post
Comments