6 Ways to Make Your Digital Marketing More Appealing
6 Ways to Make Your Digital Marketing More Appealing
/images/uploads/blog/MAKE_YOUR_DIGITAL_MARKETING_APPEALING.png
Omaha Media Group
https://www.omahamediagroup.com/images/uploads/monster_gallery/Omaha-Media-Group-Black.jpg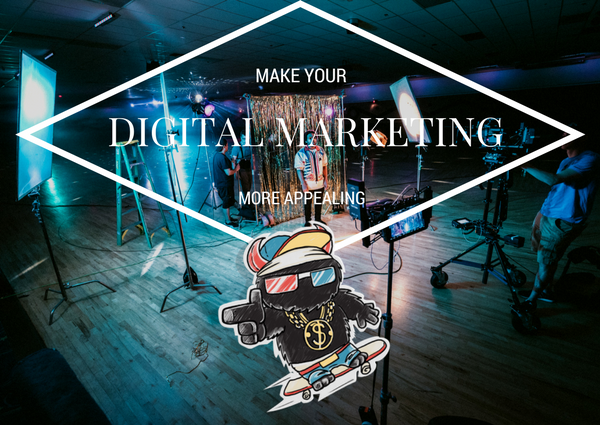 Digital Marketing involves the use of digital mediums like social media, display advertising, e-mail and mobile technologies to promote a brand or product. The internet and digital media has proliferated every aspect of our lives now and it is imperative that a brand has a digital presence in order for it to be noticed and discussed of. As a marketer, you should be updating your campaign strategies regularly in order to make it more relevant and trendy. An effective digital marketing campaign is tailor-made for the needs of your business and helps you gain a competitive edge by evaluating your market presence.
Some of the ways in which this can be made possible are:
1. Assess yourself
A company's digital campaign should be curated to highlight its best features and generate conversations about its products and services. Evaluating your digital presence and measuring its current effectiveness is the first step towards building a useful campaign. For example, if your online presence is limited to a company website only, you must create a Facebook page for the same. If you already have a page on Facebook, you should observe people's response to your content. It is always beneficial to keep an eye out for the strategies employed by your competitors to learn more about upcoming marketing trends.
2. Know Your Target Audience
A digital marketing campaign that plays to the crowd in general, will never be strong enough to generate better sales. Before designing your campaign, you must collect data about your customers through online surveys, polls and feedback from your sales team to know your target audience. Categorize this audience into different groups according to demographics or customer preferences. This enables you to engage in hyper-targeting which allows you to personalize your marketing techniques according to the needs of each group.
3. Use Diverse Platforms
It is not enough to have a Facebook page and Twitter handle only; your content must be available on multiple platforms to ensure maximum visibility. The selection of platforms on which you should advertise your brand depends on the nature of your product. For a company belonging to the fashion industry, Pinterest is a great medium but it might not be useful for a hospital. Looking beyond social networks and investing equally in e-mail marketing and cloud marketing will provide you an added advantage.
4. Stick to a Budget
Digital marketing can become a highly profitable form of advertising provided you make a realistic budget and stick to it. The allocated budget should be used for promoting your content, creating alluring offers and also for acquiring analytical tools.
5. Be Consistent
Your social presence should address customer queries and solve grievances on a daily basis. You can also make your campaign more engaging by sharing, re-tweeting and providing links to useful content. Your strategy should be to reply to each comment, whether good or bad, personally.
6. Evaluate and Modify
A successful marketing campaign is built by fine tuning your original techniques based on customer feedback. Your campaign must be flexible to accommodate the growing needs of the business.
Do you need helping making your digital marketing more appealing? Let us help!
Contact Us
We want to hear from you, so what are you waiting for? Contact us today.
Get In Touch
Share this post
Comments