Bias in search recommender systems
Bias in search recommender systems
/images/uploads/blog/Omaha-Media-Group-01.11-Blog_.jpg
Omaha Media Group
https://www.omahamediagroup.com/images/uploads/monster_gallery/Omaha-Media-Group-Black.jpg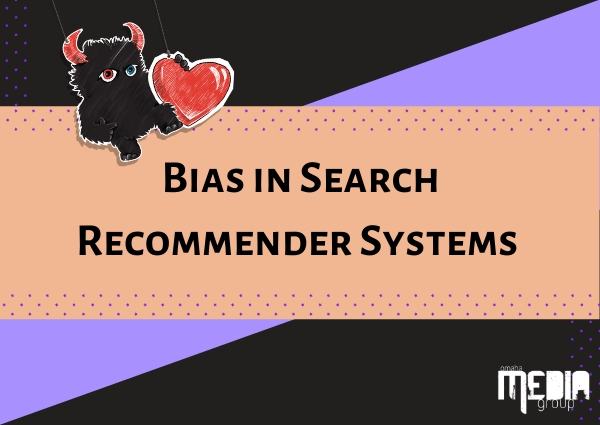 Search recommender systems are all around us and you may not even be aware of it. Algorithms used in search recommender systems will serve you a set of curated recommendations and search results. These results will be based on user information, common trends and other underlying factors that influence what is shown to you.
What are recommender systems?
For example, Google may ask you if you would like to see more search results relating to the query that you just made. That is the Google search recommender for SEO at play. When you begin typing in a query, a list of recommendations will pop up. These types of systems typically work in two different ways. One is based on content and the other uses a filtering method.
A recommender system may ask itself, "What content will prove useful to this user?" based on previous predictions or searches. The Google search recommender SEO system may ask itself, "What do I know about this user?" to provide the best search results. The algorithm will work on what it has learned from previous users, as well as what it is programmed to do, determine which search results will be most relevant and helpful to the user.
What is bias?
There are many different types of bias. However, in each instance, bias is unfair. Every human has the potential to be affected by basis. Bias is an assumption or belief that affects our decision making and clouds our judgement. It can also include ignoring any information or facts that would trump this belief. It is difficult to not absorb and act on biases, as they can be conscious or unconscious.
How does this impact a recommender system?
Recommender systems have the ability to learn. However, we are only able to act upon what is being shown to us. They do not take into account all aspects of a person, but are relying on their predictions to provide us with suggestions and results. Systems are designed this way to help in the achievement of goals and to make measurements simpler, meaning a lack of moderated content. These recommender systems have caused them to no longer be a neutral ground in the digital world. Each image, post and video is put up against the next, being compared to show users the best possible result or recommendation.
Can we make search recommender systems more ethical?
How and what is recommended to audiences impacts what they choose. These recommender systems, curating results and recommendations, play a key role in this process. Rethinking recommendation engines requires more than just a focus on the engineers behind the systems. It also will rely on users becoming aware of their own biases. Search recommender systems only have to operate more efficiently than a human who is unaware of how their bias may be affecting their decision making.
Contact Us
We want to hear from you, so what are you waiting for? Contact us today.
Get In Touch
Share this post
Comments