Breaking - Google Release First 2023 Broad Core Update
Breaking - Google Release First 2023 Broad Core Update
/images/uploads/blog/google-broad-core-update.jpg
Omaha Media Group
https://www.omahamediagroup.com/images/uploads/monster_gallery/Omaha-Media-Group-Black.jpg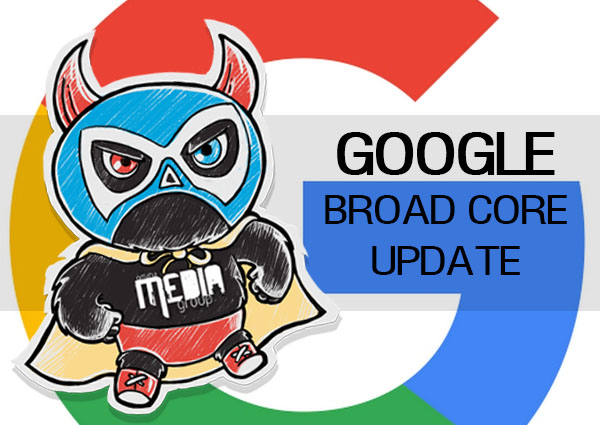 Google has rolled out its first broad core update of 2023, marking the search giant's first core update in over six months.
The March 2023 update was announced on Twitter and is expected to take up to two weeks to complete its rollout. As with any Google core update, this can have a significant impact on search rankings, so website owners and SEO professionals should keep a close eye on their analytics and rankings over the coming weeks.
Google has just announced the release of the March 2023 broad core update, the first one of the year.
It has been over six months since the previous broad core update in August/September 2022.
The rollout may take up to two weeks to complete, so keep an eye on your analytics and rankings over the next couple of weeks. Google will update its
What to do if you're negatively affected
If you notice a drop in your search rankings following a core update, Google advises considering their list of questions rather than taking specific actions to recover. While you may see some recovery between updates, the biggest change will come after another core update. Keeping an eye on your analytics and rankings is important after a Google update, as it can impact the visibility of your website. In addition, the recent February 2023 product reviews update has just finished rolling out and was significant.
It's worth noting that Google's advice for dealing with core updates has remained consistent over the years: focus on improving the overall quality of your website and its content:
This includes things like ensuring your site is mobile-friendly,
has fast loading times, and provides high-quality,
useful content that meets the needs of your audience.
While there aren't any specific actions you can take to recover from a negative impact, you can use Google's list of questions to evaluate your site and identify areas for improvement. Additionally, keeping an eye on your analytics and rankings over the next few weeks can help you gauge the impact of the update on your website.
Why you should care
As for the February 2023 product reviews update, it was a significant change that affected how Google displays and ranks product review content. If your website features product reviews, it's worth reviewing Google's guidelines to ensure you're meeting the new standards and providing helpful, informative content for your readers.
In recent history, Google has rolled out several core updates. The most recent one was the September 2022 broad core update, which was less impactful compared to previous core updates and finished on September 26. The May 2022 broad core update was a significant and fast update. Prior to these updates, there were also core updates such as the November 2021 core update, the July 2021 core update, and the June 2021 core update, which was slow to roll out but had a major impact.
The December 2020 core update was also a significant one, bigger than the May 2020 core update, and took a couple of weeks to fully roll out. Before that was the January 2020 core update, which also had a notable impact on search rankings. SEOs and webmasters closely follow these updates, as they can greatly affect website traffic and search visibility. It's important to stay informed about these updates and monitor your website's performance accordingly.
In conclusion
If you're concerned about how the latest Google core update may impact your website's ranking, don't hesitate to reach out to us. Our team of experts can help ensure your site is in good standing to take advantage of the algorithm change and continue to rank well in search results. With our assistance, you can navigate the changes and come out on top.
Need SEO Help?
SEO isn't hard, but it's also not easy unless you let us take the wheel. Contact us today for a free consultation and an SEO strategy to keep you ahead of your competition.
Let's Talk!
Share this post
Comments