Do you need a seasonal SEO?
Do you need a seasonal SEO?
/images/uploads/blog/SEASONAL-SEO-OMAHA-MEDIA-GROUP.png
Omaha Media Group
https://www.omahamediagroup.com/images/uploads/monster_gallery/Omaha-Media-Group-Black.jpg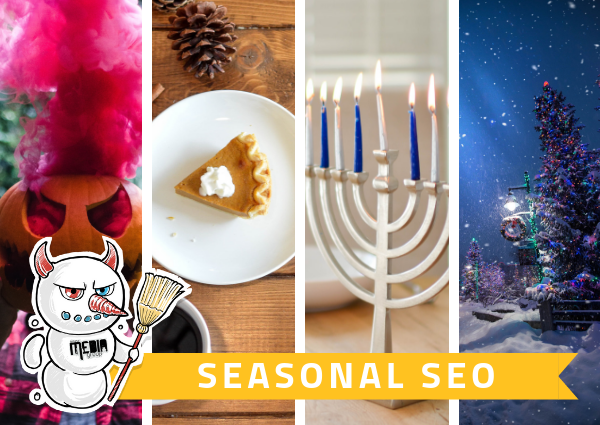 While it's only the end of October, there are only a few short weeks until the holiday season. With Thanksgiving, Black Friday, Cyber Monday and the holiday shopping done before the end of December, should you have a seasonal SEO strategy?
Is seasonal SEO worth it?
Optimizing your content for a short-term season of trends has some benefits and some downfalls.
SEO, as a whole, is a long-term and extensive process. If you're solely focusing on seasonal SEO, you have the potential to lose the rankings you've already earned with long-term keywords. And long-term keywords are relevant throughout the whole year.
However, if you're in the B2C industry, for example, the short-term relevance of seasonal keywords can get you ahead of your competition during a time that is critical to your business. Though the keywords during the season are only relevant for a short period of time, they're relevant during an extremely important period of time.
Ultimately, deciphering whether or not you need a seasonal SEO strategy depends on the kind of business you have and how your profits are affected by the seasons.
If your seasonal sales are exceptionally high, you need a seasonal SEO strategy. If your competition lacks in optimizing for the season, you have a better chance of ranking well.
How do I start seasonal SEO?
Start early. SEO of any kind takes time. At the very least, you'll need to be in contact with an SEO professional months in advance to start strategizing. Keep in mind that a seasonal SEO strategy is a layered one.
Research. Research. Research.
Evaluate your target audience for the seasons you're approaching. Your objectives should be to see what your audience needs, uses, and what they're looking for.
You'll also need collaborate with your SEO professional on the keywords being aimed and your niche audience.
Identify important dates.
Not only will you need a strategy for the upcoming seasons, but you'll need a solid strategy in place beforehand and once the seasons have finished. By mapping out the important dates with a professional, a plan can be made to release the important content you need for your niche strategy.
If you're unsure if your business should have a seasonal SEO strategy, seek out a professional like us to weigh the pros and cons with you. We have experience in both long-term and seasonal SEO for a variety of industries. We'd love to give you our insight!
Share this post
Comments