Editors of Facebook Select News, Not Algorithms
Editors of Facebook Select News, Not Algorithms
/images/uploads/blog/EDITORS_SELECTING_TRENDING_FACEBOOK_NEWS.jpg
Omaha Media Group
https://www.omahamediagroup.com/images/uploads/monster_gallery/Omaha-Media-Group-Black.jpg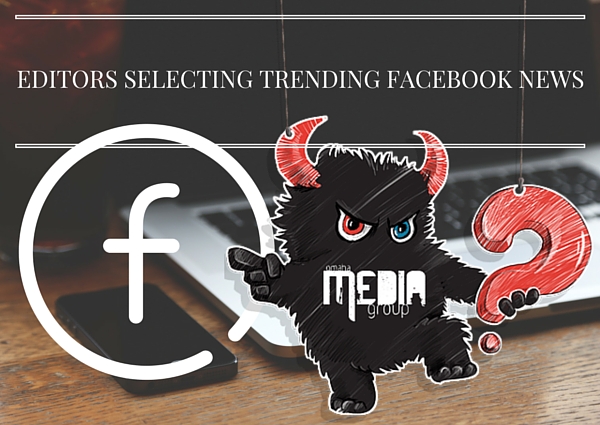 Recently documents have been released unveiling that Facebook's algorithms don't, in fact, determine the news being distributed to its viewers.
According to the leaked documents, Facebook's news operations isn't fully powered by machines, rather a small editorial team, focusing on its "trending module" headlines. The company ventured away from the pure-algorithm approach in 2014 after it had been accused of not having enough coverage of the Ferguson, Missouri distress.
Current guidelines show editorial decisions by an actual human team, for nearly each stage of Facebook news. It's been said that this editorial team has been as few as 12 people, working around the clock in shifts, placing trending topics into their module. Facebook also informs that their editorial team has the go-ahead to infuse topics to attract an excessive amount of attention.
Facebook relies on 10 national news sources to decipher its trending news. Per the documents, "We measure this by checking if it is leading at least 5 of the following 10 news websites: BBC News, CNN, Fox News, The Guardian, NBC News, The New York Times, USA Today, The Wall Street Journal, Washington Post, Yahoo News or Yahoo." Strict guidelines are in place so editors know which pages are appropriate to cite, much like traditional news organizations.
Facebook vice-president of search, Tom Stocky, argues that the company doesn't insert trending topics, however former editors differ in their claims. These editors denied a personal bias, but claimed it was a human element that made the news experience actually newsworthy.
To read more about the leaked documents on Facebook's news selection, read The Guardian's recent article.
How do you feel about Facebook curating your trending news feed? Let us know!
Contact Us
We want to hear from you, so what are you waiting for? Contact us today.
Get In Touch
Share this post
Comments