Email lists + Facebook's "Custom Audiences" = Marketing Success
Email lists + Facebook's "Custom Audiences" = Marketing Success
/images/uploads/blog/ec_facebook_blog.jpg
Omaha Media Group
https://www.omahamediagroup.com/images/uploads/monster_gallery/Omaha-Media-Group-Black.jpg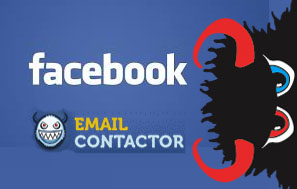 Focused marketing is good marketing. Within the past month + a few days, Facebook launched a potential game changer for marketers all over the world. In the past, your fate with marketing on Facebook was in the hands of the mother of all social media companies' advertising algorithms. Pay per clicks and other advertising would go out to random people across the wonderful world of Facebook, who had "interest" in your offerings, and hopefully you would be reaching the demographic you wanted.

Prior to this new release, only select groups who worked directly with an Ad Rep from Facebook could access the features now available to all businesses the opportunity to utilize with what they are calling "Custom Audiences". In a nutshell, Facebook will allow you to market to target audiences (through segmentation) based on three different options.

Email Addresses (an email marketers dream)
Facebooks UID (Unique Identification Number)
Phone Number

SAY WHAT!?!?! You mean you can now use your email marketing lists to reach users on Facebook? Yes! Game…Changer. Although you cannot directly use emailContactor.com to generate Facebook post, you can integrate the lists used with emailContactor.com to expand your reach in social media. This has the potential to be a win win for both social media marketing and email marketing. Does this mean you will have access to reach every subscriber you currently have with email marketing on Facebook? No. You would only be able to reach Facebook accounts associated with the email address you are using. However, this has the potential to open up another point of connection between you and many of your subscribers.

emailContactor.com allows you do have all of these elements within your custom fields on a subscriber lists. However, more likely than not, you only have the email address. Honestly, it might be a little weird to ask a newsletter subscriber for their Facebook ID #. No worries! This is a great place to start. What you can do is import your list of email addresses as your "Audience" (instead of a list). Currently, there is no limit on the number of audience member you can have, however, you are only allowed to import 1000 at a time.

In non-developer speak, Facebook cross checks your audiences information against their database, if they find a match that is linked to an account, EUREKA, you now have an individual who you can market too. By segmenting and focusing on specific aspects of a Facebook users account (likes, interest, etc), this is no longer pin the tail on the donkey marketing. Instead, this is focus, aim, and fire marketing. Due to the segmentation features, the scenarios of reaching your customers are almost endless.

So how do you get started? You will need to use Google Chromes "Power Editor" in order to generate these campaigns. I'll walk you through the basic steps of getting a campaign set up with this tool.
1. Download Power Editor into your Google Chrome application.

You can get the details on how do that on here: https://www.facebook.com/help/194355723944655/. Once you do this, you will have the ability to connect your Facebook account to to the editor itself.
2. The next step is to select the "Custom Audiences" tab.
Then you will want select "create audience".
3. The following step is to actually import your list.
Similar to importing a list of subscribers with emailContactor.com, the format will need to be in either a CSV or textfile. Once you select the information type (email, phone, UID) your are importing and the file you are importing from, click "Next"
4. Once all of the previous steps are completed it is time to start building your adds.
Select "Ads", click on "Create Ad", select your "Lists" and begin segmenting. By adding the design of your add and putting your creative touch on it, You are now on your way to more targeted and effective marketing
Contact Us
We want to hear from you, so what are you waiting for? Contact us today.
Get In Touch
Share this post
Comments