Entrepreneurial advice from the world's most elite businessmen
Entrepreneurial advice from the world's most elite businessmen
/images/uploads/blog/ENTREPRENEURIAL-ADVICE-OMAHA-STARTUPS-OMAHA-MEDIA-GROUP.png
Omaha Media Group
https://www.omahamediagroup.com/images/uploads/monster_gallery/Omaha-Media-Group-Black.jpg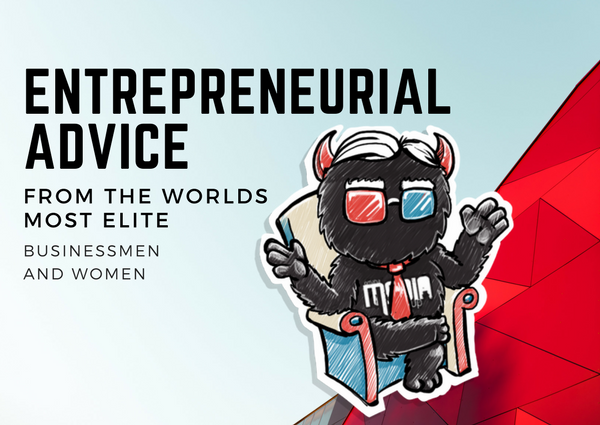 Becoming an accomplished entrepreneur takes much more than just the ability to understand a business for what it is.
It requires relentless determination and a hunger for survival against all odds. That said, here are some incredibly relevant entrepreneurial tips and advice from some of the most highly revered experts in the industry.
Have a look!
Passion is your major drive
According to the president and founder of WebpageFX, William Craig, a successful entrepreneur is essentially driven by his passion and is not easily deterred by failure.
He further recommends that you should try to employ the use of your passion to heal the scars of your failure.
You should keep reminding yourself of your ultimate goal and convince yourself that it is your dream of a beautiful future that is strong enough to lift yourself back up and try again every time you fall.
Your competition is with yourself
In this age of social media, it is easy for people to keep comparing their lives to that of the others around them.
However, as the co-founder of ZinePark, Kim Kaupe puts it, it is absolutely critical to stop falling prey to this toxic trap if you really wish to see yourself at the pinnacle of entrepreneurial success someday.
While it is alright to be competitive, you should steer clear of constantly reprimanding yourself for not being good enough for the world.
Instead, you must focus on competing with yourself and trying to outperform your best of efforts to actually improve yourself and be a better leader in the future.
Build something relevant
Sarah Hodges, partner at the Pillar VC says that for a business to stay relevant throughout its lifetime it is extremely important for it to focus on constantly creating a product or service that really matters to the world at the time.
The aspiring entrepreneurs must focus not merely on whether they make it to the news or not, but also on the kind of impact their business generates on the industry. It is absolutely essential to have a cutting-edge idea that has the ability to transform the industry and then work relentlessly towards executing it in the real world.
Don't be afraid of taking risks
According to the CEO and founder of Tala, Shivani Siroya, it is worthwhile to not always go by the book and actually take calculated risks every now and then, to have a real shot at success in today's world.
Tala revolutionized its mobile-based credit rating process and helped empower millions of underprivileged lives in Philippines and Kenya by allowing them easy access to loans.
Siroya took up the mammoth risk of performing the credit scoring and lending to her customers by going against the universally accepted system of credit.
The widespread impact of Siroya's groundbreaking credit model helped transform the lives of over 500,000 people around the world and take her company to where it is today.
Are you an entrepreneur and ready to start branding and building your web presence? Contact us!
Contact Us
We want to hear from you, so what are you waiting for? Contact us today.
Get In Touch
Share this post
Comments