Facebook Marketing Is The Most Important Type Of Marketing
Facebook Marketing Is The Most Important Type Of Marketing
/images/uploads/blog/FACEBOOK_marketing_is_the_most_important_marketing.png
Omaha Media Group
https://www.omahamediagroup.com/images/uploads/monster_gallery/Omaha-Media-Group-Black.jpg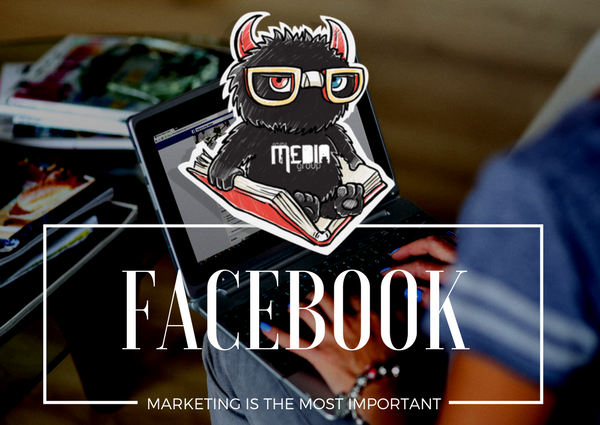 Facebook is by far and away the most populous online community in today's world and the number of users on the platform is growing at a rapid rate. Facebook has completely changed the way people consume news and as the company spreads across the globe, our society is only going to become more Facebook dependent.
Any business that is not on Facebook today is simply missing out on the world's largest market. It does not matter even if your business is not dependent on the online sphere today because it will be dependent on Facebook one day as everything slowly becomes digital.
Facebook is the most populated country in the world
As of March, 2017, the social media titan had a staggering 1.94 billion active users. If it were a country, it would be far more populous than India or China, and over six time more populous than the Untied States. Facebook is literally too big to ignore and too large to fail. In addition, there are estimated to be 1.74 billion active mobile Facebook users as of the end of 2016. Companies simply cannot afford to miss out on this huge market.
Facebook can be a low-cost marketing strategy
Facebook is one of the cheapest marketing platforms in the globe today and activities that would cost thousands of dollars on other channels can be incredibly cheap on Facebook. The platform is slowly becoming as friendly as Google for small and medium-sized businesses and no online business can survive without Facebook in today's world.
Facebook is the best way to generate website traffic
Having a Facebook page is probably the best way to improve website traffic today. Numerous businesses across the globe constantly report that one of the biggest plus points of Facebook is that it directs user traffic to websites. Facebook does a far better job of this than Reddit, Twitter, or Instagram simply through sheer numbers. Readers who visit your website from Facebook are already likely to have a good idea of what your business is and it improves your chances of customer retention.
Average time spent on Facebook
According to the most recent statistics, an average Facebook users spends around 55 minutes on the sites on a daily basis. That is a huge window to grab the attention of a user and convert the user into a customer. Targeted ads and marketing campaigns can immeasurably boost your profile on Facebook if you target the right kind of user.
It is the best way to provide customer support
Customer support arriving from a social media channel like Facebook or Twitter instinctively feels more personalized than customer support via email. Providing support via Facebook is often far more efficient than providing support via phone calls or emails. Plus, if support information is publicly available on the platform, it can reduce the need to answer multiple similar queries as users can search for the required information without needing to ask your support staff.
We're experts in Social Media Marketing! Can we help you? Let's chat!
Contact Us
We want to hear from you, so what are you waiting for? Contact us today.
Get In Touch
Share this post
Comments