Five Companies That Have Used Micromarketing For Success
Five Companies That Have Used Micromarketing For Success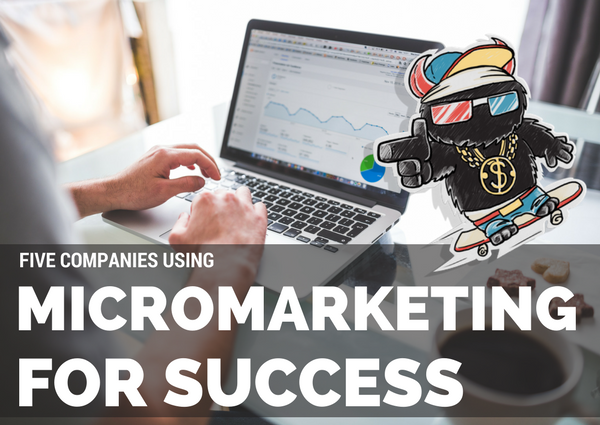 Appealing to a specific class than to the mass is the unique feature of micromarketing. There is growing emphasis on personalized marketing and increasing marketing expenditure that is expected to cross $600 billion by 2018.
Micromarketing is a one to one strategy that goes beyond just selling the brand. The very essence of micromarketing is its ability to interact at a very personal level with the target audience. Many companies have used micromarketing successfully to enforce the dictum that the customer is indeed the king. Here are some companies that have successfully used micromarketing.
1. Proctor & Gamble: The company launched its hair care product particularly for African-American women in the United States with Pantene Relaxed and Natural. A separate marketing budget was allocated for micromarketing.
2. Uber: Worth $60 plus billion, Uber is recognized as an innovative company that has achieved spectacular results. Uber is present in over 500 cities across the word and is said to have completed more than 2 billion rides in 2016. The company used a hyper-local micromarketing strategy in each city they were expanding into. Delving into location specific problems related to transportation in each city, forming partnerships with the local influencers and strategic associations were some of the micromarketing strategies. Clever use of social media, and Facebook, in particular, was another micromarketing success for Uber. The city-specific promotions and events such as Ice cream day were posted on Facebook to the target audience. Users were encouraged to share their discounts on Facebook as well, which helped augment their user base.
3. Red Bull: By sponsoring extreme sports events, Red Bull focuses on the target audience effectively to enhance brand visibility. The sponsorship enables consumers to strongly connect the brand with the extreme sporting events.
4. First Tennessee Bank: Using cloud-based platforms and high-end analytics has helped First Tennessee to strategize micro marketing. Giving priority to understanding what the customers need on an individual basis, the bank sends out direct mails for regular surveys. Offering the right product or service to the specialized segments of customers then is easier. Using a campaign management tool called Unica, the small business owners were further classified based on the revenue they generated annually. Each of these segments had further divisions based on the business owner's medical, insurance or other focused needs. Making a specialized offer to each of the targeted segments then became easy for the bank.
5. PNC: Small is the new big for PNC, which reworked its marketing strategy with the ultra-targeted approach. Apart from going virtual, the bank reduced its branches with a highly selective approach. Portable tiny banks, street teams and segment specific branches are some of the micromarketing approaches that PNC has used successfully.
The Tiny Branch in Atlanta became the busiest place in the location in 2016 with both customers and non-customers flocking to use its ATM facility. Engaging with customers on a one to one basis and advising about products were some features of the mobile bank.
Contact Us
We want to hear from you, so what are you waiting for? Contact us today.
Get In Touch
Share this post
Comments