Get to Know the OMG Intern: Lizzie
Get to Know the OMG Intern: Lizzie
/images/uploads/blog/MEET-LIZZIE-omaha-media-group-intern.png
Omaha Media Group
https://www.omahamediagroup.com/images/uploads/monster_gallery/Omaha-Media-Group-Black.jpg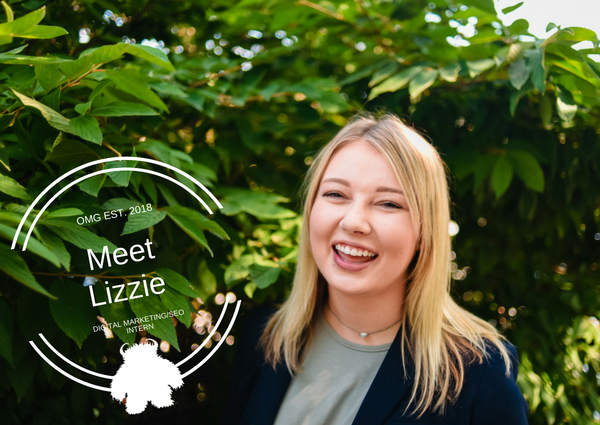 Where are you from:
I'm from Omaha. I've lived here for my entire life. I grew up in West Omaha and have lived Downtown for the past 4 years. It's crazy that two parts of the same city can feel so different. I am moving to Chicago in August so it's going to be an interesting change but I am super excited.
Where do you go to school and what are you going to school for:
In May, I graduated with a Bachelor's of Arts in Journalism, Advertising and Public Relations from Creighton University. I minored in English because I am a complete Brit Lit nerd. In August, I will start my Masters of Science in Integrated Marketing Communications at Loyola University Chicago. #JesuitEducated
How did you hear about OMG:
I saw a job listing somewhere for a digital marketing internship and I was like, well, yes that's what I want to do this summer. No one at Creighton knew about OMG so I had to do my own research. I remember loading OMG's website for the first time thinking "what is the deal with this monster," but also, I loved it. It was different than any other agency website. I spent a long time reading about the OMG employees on the blog before I was even asked to interview… Creepy? Yeah… But oh well.
What you do here:
Blogs. Social media grids. More blogs. More social media grids. I'm also attempting to learn the very difficult ropes of SEO. I'll get back to you at the end of the summer and we can evaluate how well it really went.
Favorite local spot to eat/drink/visit:
How much time do you have?
Coffee: Zen
Pizza: Noli's or Lighthouse
Want to grab a beer and waffle fry nachos: Local Beer Patio and Kitchen (in the Old Market)
Time to nerd out: Shakespeare on the Green
Where can you find me from November to May: Watching Creighton University basketball and baseball games
Favorite happy hour drink:
Anything from Infusion Brewing Company. Their Vanilla Bean Blonde is famous in Omaha for a reason. It tastes like dessert (although it's sweeter on tap or from a bottle than a can). And their Strawberry Kiwi Kettle Sour is incredible.
Any random fun facts about you/your life:
Two months before my 16th birthday I fractured my femur waterskiing. Before you ask, no I didn't run into anything. I didn't hit my ski or get run over by a boat. My leg didn't fly in some unnatural way. I literally just fell like so many skiers have before and after me. (Don't believe me? Neither did the doctors.) I have no idea how it happened. But it did. My dad didn't think anything was wrong; he made me climb back into the boat and told me to "put some pressure on it" and "walk in off" so that the swelling would go down.
Let me tell you, the swelling did not go down. My leg was the size of a watermelon.
I didn't have to have surgery, but my leg was too swollen for a cast. So I had one of those full-leg metal braces that you see athletes wear when they tear their meniscus or ACL. It squeaked when I moved. Everyone could hear me coming down the hallways at school. I had to wear it for 3 months, even after I was off crutches. It was great. (Not.)
To this day, if you look really closely, you can see that one of my legs is still smaller than the other because I lost all of my muscle mass.
Interested in Interning?
You never know what kind of internship opportunities will pop up!
Send us a message!
Share this post
Comments