Updated - Google's June 2019 Core Update Explained
Updated - Google's June 2019 Core Update Explained
/images/uploads/blog/google-broad-core-update.jpg
Omaha Media Group
https://www.omahamediagroup.com/images/uploads/monster_gallery/Omaha-Media-Group-Black.jpg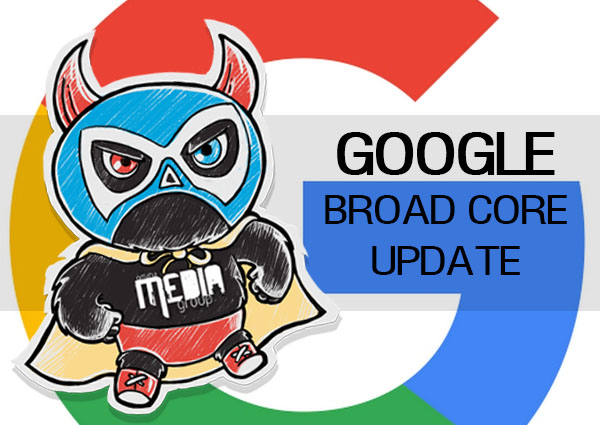 As it warned on Sunday, Google has launched the June 2019 algorithm update. That update is now rolling out according to an update from Google.
At 1:02pm ET, Google wrote "The June 2019 Core Update is now live and rolling out to our various data centers over the coming days."
For those asking, the June 2019 Core Update has not gone live yet. This thread will be updated when that process has begun.

— Google SearchLiaison (@searchliaison) June 3, 2019
Why pre-announce this Core update? Since the community has been asking Google to be more proactive when it comes to changes they were inspirted to help us out a bit. Danny Sullivan, Google search liason, said there is nothing specifically "big" about this update compared to previous updates. Google is being proactive about notifying site owners and SEOs, Sullivan said, so people aren't left "scratching their heads after-the-fact."
Well, other than the Page Speed Update and the Mobile Interstitial Penalty Update you don't see Google "pre-announcing" stuff often. Must be big. https://t.co/QwuyWB2P4o

— Casey Markee (@MediaWyse) June 2, 2019
Google's previous advice.
Google has previously shared this advice around broad core algorithm updates:
"Each day, Google usually releases one or more changes designed to improve our results. Some are focused around specific improvements. Some are broad changes. Last week, we released a broad core algorithm update. We do these routinely several times per year.
What can you take for certain from the above statement? Well, expect some sites to note drops or gains, or both. There's nothing wrong with pages that may now perform less well. Instead, it's that changes to our systems are benefiting pages that were previously under-rewarded.
Again, it's super important to understand that for Google Core there is no 'fix' for pages that may perform less well other than to remain focused on building great content. Over time, it may be that your content may rise relative to other pages."
To see more advice from Google around Google updates, see this Twitter thread.
Updated
Google "Diversity Update" Rolls Out At The Same Time
At the same time as the core update was rolling out, Google released another update called the "Diversity Update."
Have you ever done a search and gotten many listings all from the same site in the top results? We've heard your feedback about this and wanting more variety. A new change now launching in Google Search is designed to provide more site diversity in our results….

— Google SearchLiaison (@searchliaison) June 6, 2019
Essentially, this update will help diversify the search results so the same domain doesn't appear more than twice.
What Was Targeted With The June Core Update?
Analysis of website traffic and ranking data suggests that this update may be similar in targeting to the March 2019 Core Update, which saw larger shakeups in certain niches categorized as YMYL (Your Money & Your Life) like health, finance, legal, etc.
Advice If You Were Affected By This Update
Identify Pages & Keywords That Are Losing Traffic
Don't just look at your traffic as a whole, drill down to figure out what pages are losing traffic and for which keywords.
Identify Winning Pages
One thing to remember is that if something is dropping, something else probably went up. Google search the keywords you're dropping for and see what types of content is Google displaying now and compare that to the content you have.
Adjust Your Pages Or Create New Content
If you find a different type of content, you may consider adjusting your content to what is ranking in the search engines. Create more content, add video, add Q&A, anything to improve the page's content.
Diversify
Now for some non-seo advice, every update like this is a good chance to diversify your traffic. We're a digitalmarketing and development company, but we're big fans of preaching multi-channel marketing.
Conclusion
Google's June 2019 Core Update shook up the SERPS again.
If you were affected, make sure to use our advice above to drill down and investigate what really is going on with your site as well as what Google is now displaying in the search results.
Live SEO Worry Free!!
Don't sit and struggle, let us take care of your SEO so you can focus on doing what you do best, run your business!
Contact Us
Share this post
Comments