Graphic design and brand checklist
Graphic design and brand checklist
/images/uploads/blog/Omaha-Media-Group-09.30-Blog_.jpg
Omaha Media Group
https://www.omahamediagroup.com/images/uploads/monster_gallery/Omaha-Media-Group-Black.jpg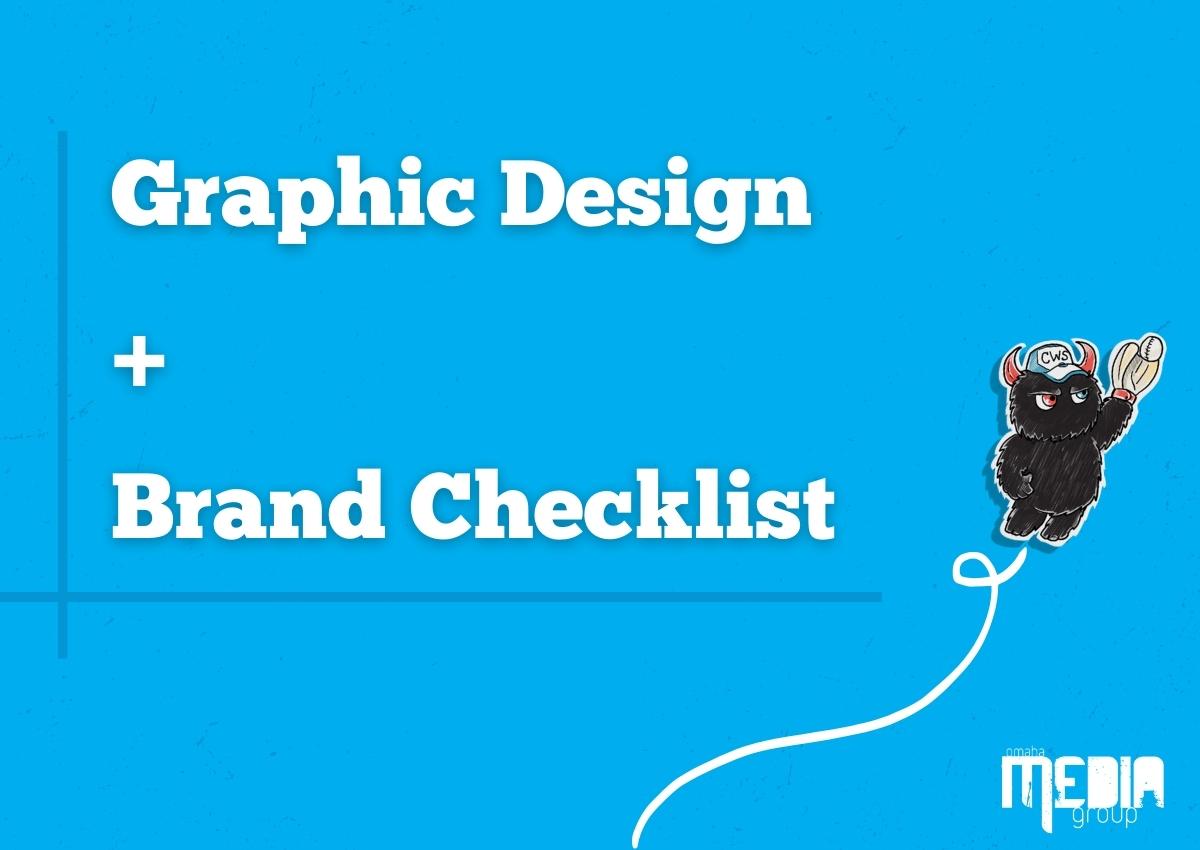 One of the most important things to consider when launching your company is branding. You want graphic design services that effectively communicate what you stand for and why consumers should choose you over another brand. Design can be an influential factor in customers choosing you.
Whether you're starting a business or rebranding, there are certain things you need to include in your design elements. Not all of these may apply to your business, but we wanted to make sure we gave you everything your company could possibly need to get started on the right foot. This essential graphic design and branding checklist will help you get started and make you stand out!
The basics
The beginning of your graphic design and branding journey begins with creating elements for people to recognize your brand as. You will want to choose colors, fonts and icons that are consistent with each other and that will help describe your brand. Below is our checklist of graphic design basics.
Logo
The logo might be the most important aspect of your brand. It embodies your brand and is likely the first thing people will start to identify your brand through. To create an unforgettable logo you will need to consider relevance, simplicity, scalability, unique features and timelessness.
Logo variations
Sometimes your primary logo may not fit every aspect of your business. You'll want to create simplified or rearranged elements of your logo to use for brand promotion. Consider having these four variations of your logo: wordmarks, lettermarks, pictorial marks and an emblem.
Favicon
This is the little icon that appears in web browsers and bookmarks. Think of it as a tiny logo. This is something as simple as a square shape with a transparent background. You will also want it to be a minimalistic representation of your brand.
Color palette
Color theory can help you streamline your color palette and ensure that the colors you choose contrast correctly with each other to successfully represent your brand. You don't want to choose too many colors, but you want to have enough.
Font system
You will want to select one or a few fonts to represent your brand. You will use these fonts in any branding promotion on your website and in any other materials your customers will see.
Brand patterns and icons
You can use patterns and icons to create an aesthetic that will bridge the content on your website to the content that your customers will see when interacting with your business in person.
Brand promotion
Once you've completed the internal basics, you can begin to promote your business to the public. This checklist will help you successfully promote your brand!
Social media graphics
Social media marketing is important for any brand. Everyone is on social media nowadays. It's a surefire way to reach your target audience and gain the attention of new, potential customers. Create profile images for each platform relevant to your business, write short and sweet bios and use the logos, fonts and colors you chose from the beginning.
Storefront and interior signage
Whether you're offering marketing services or starting a boutique, designing a visually pleasing storefront and interior design of your business is just as important as creating a beautiful website. The building, furniture and art of your workplace all affect how customers will perceive your brand. Focus on creating an interacting space that coincides with your chosen colors.
Marketing content
You want to create content for customers to interact with both online and in your store or office. Digital tools include online ads, promotional graphics, brand books, media kits, blogs, videos and any social media content. Physical materials include flyers or posters, business cards, receipts, packaging, labels and invoices.
Website design
You will use the brand guide that includes the fonts, colors and logos you've set for your business in your website design. You want your copy and content to be in the correct fonts and for all other elements of your website to have the right colors. Here is our website design checklist for you!
Navigation
The content on your website should flow naturally based on your customer's priorities, and you want the navigation to be seamless for your customers. Choose what's most important first, and let everything else follow.
Footer
The footer is the bottom part of your website. It can include things such as a contact form, social media icons and a call to action.
Announcement bar
This can be located at the top or the side of your website. For example, if you're a clothing brand and you're having a 30% sale, you can put an announcement where your customers are sure to see it.
Visuals
Visuals set the tone for your website. You want to have branded photos and illustrations to help communicate your message to your audience.
401 error page
It happens. Sometimes there are problems that you just can't avoid on your website, and when things go wrong you can make it a bit better by having a clever 401 error page that serves your audience well.
Search engine optimization
SEO is all about getting traffic to your website from search engines such as Google. Learning how to improve your ranking or hiring an SEO company to help is a great way to bring in new customers.
Hire us for your

graphic design services

You will have a couple of options when it's finally time to launch your business. You can either do all of your designing and branding in-house or you can hire a company to help with your graphic design services. Our team of professionals can help you take your idea and turn it into a successful brand. Contact us today to begin!

Along with the above information, we also wanted to include a printable checklist so that you can print if off and check things off as you go!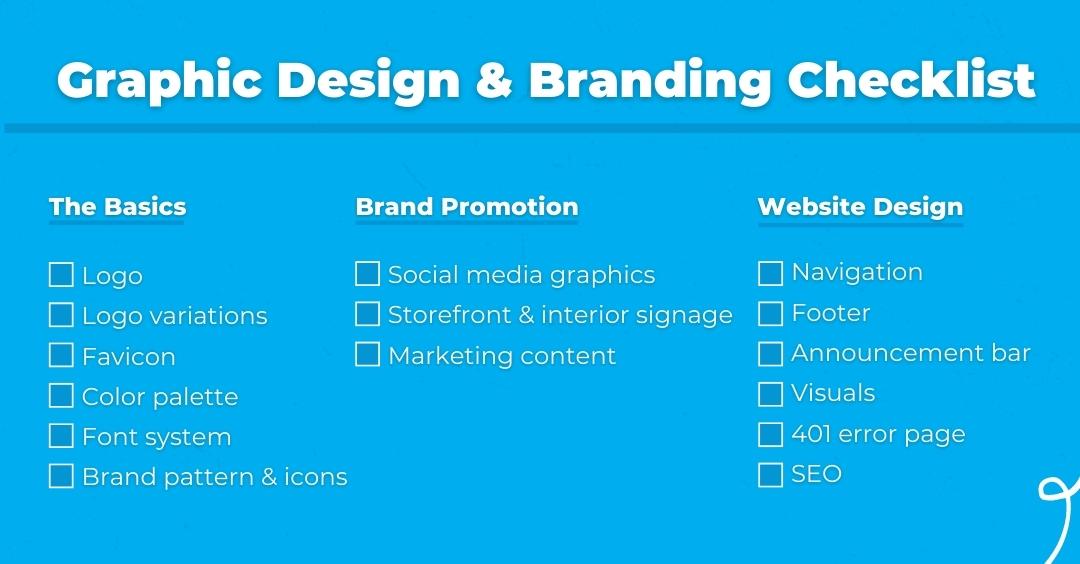 Contact Us
We want to hear from you, so what are you waiting for? Contact us today.
Get In Touch
Share this post
Comments