Hosting Maintenance Window - Thursday September 13, 2018
Hosting Maintenance Window - Thursday September 13, 2018
/images/uploads/blog/omg-server-maintenance.jpg
Omaha Media Group
https://www.omahamediagroup.com/images/uploads/monster_gallery/Omaha-Media-Group-Black.jpg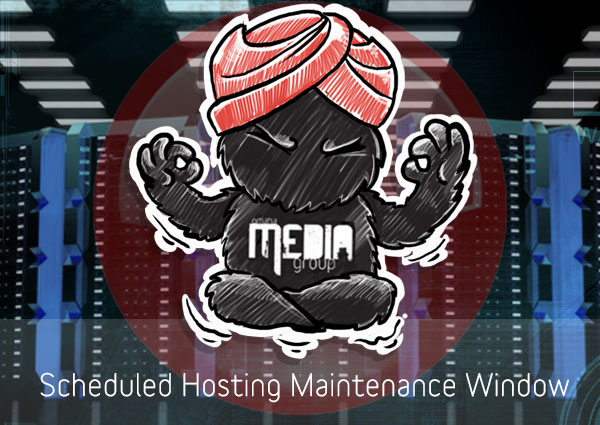 Starting on September 13th, 2018, at 08:00PM (EDT), our Facilities Team will be performing maintenance to the power delivery mechanism to our server(s) (or the parent node in which our servers arelocated). This maintenance window will remain open for two hours and will help to ensure that the power provided to your server isn't inadvertently interrupted to support 100% uptime. This will not require any action on your part.
We do not expect this routine maintenance to be service affecting, however if you experience any issues or witness any abnormalities, please do not hesitate to let us know by contacting our support team.
We are available to assist with any questions or concerns by email at support @ omahamediagroup.com.
Contact Us
We want to hear from you, so what are you waiting for? Contact us today.
Get In Touch
Share this post
Comments