How Blogging Regularly Can Improve Your SEO Rankings
How Blogging Regularly Can Improve Your SEO Rankings
/images/uploads/blog/HOW_BLOGGING.jpg
Omaha Media Group
https://www.omahamediagroup.com/images/uploads/monster_gallery/Omaha-Media-Group-Black.jpg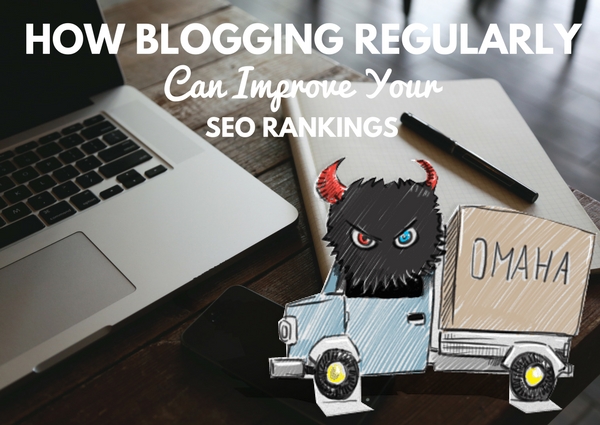 Google keeps track of every change occurring on the internet. When you blog periodically, Google finds your website to have 'fresh content', giving you an advantage over the competition.
There are also other ways how this can help.
Social Media
Social media activity is one of the parameters that Google uses to rank pages. Simply put, if there are two pages on the same site with identical content, but only one is shared and/or discussed on social networking sites, the page that is being talked about gets ranked higher than the one that isn't being discussed at all.
Tip – Enable social media shares on your blog posts. With the advent of smart-phones, it becomes easier when a Twitter user can tweet the link to your blog post with just a click than to copy the URL and paste it into his/her tweet. This is called 'backlinking', which helps the purposes of search engine optimization or SEO.
If you post the link on your official Twitter account and someone 'likes' or 'retweets' it, that too contributes to social media activity and earns you more points (and higher rankings) from Google.
Your content needs to be so great that people like it – this is why they say content is king. The quality of the content on your blogs makes all the difference here, whether it will be read by many or ignored.
Any change to a page's ranking has a ripple effect on the site it belongs to.
Build Credibility and Following
Blogging is the new form of content marketing. If your posts are useful, that is to say they provide valuable information, it makes you look like an expert. You may already be one, only Google didn't know it yet. This 'credibility' factor is another of Google's parameters when it comes to ranking web pages. If an opinion piece, by say a political analyst, is posted on both a news portal and his personal blog, the link to the article on the news site shows up higher than the link to the blog article. This is because the news portal is deemed to have more credibility – and it earned this after publishing authoritative articles that contributed to the body of original knowledge.
You also become an expert in the eyes of internet users. People love experts who give away information for free. They will follow you and 'like' or 'share' your blog posts. This social media activity is great for SEO, as we have already seen. It's effect also is multiplied when the number of your followers increase. Blogging regularly (not just publishing one post and disappearing for good) has been found to achieve this, because the more informative articles you publish, the greater you are seen as an expert and this wins over those who are initially skeptical of your efforts.
As your search engine rankings improve, you get more visitors to your site. This means a greater number of potential readers for your blog posts, and subsequently more social media activity, improving your search engine rankings further. The more you publish, the higher is your site's credibility (and search engine rankings), setting into motion a chain reaction.
All this by just blogging quality content regularly!
Contact Us
We want to hear from you, so what are you waiting for? Contact us today.
Get In Touch
Share this post
Comments