How Is UX Design Different from UI Design?
How Is UX Design Different from UI Design?
/images/uploads/blog/UX_AND_UI_DESIGN.png
Omaha Media Group
https://www.omahamediagroup.com/images/uploads/monster_gallery/Omaha-Media-Group-Black.jpg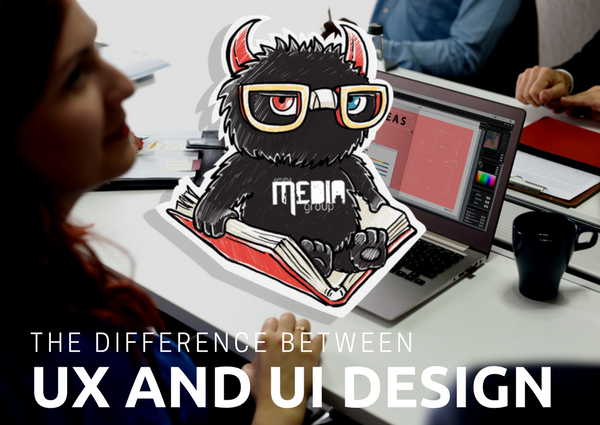 There is so much continuous technological development taking place that there are a number of new terminologies floating about almost every day, especially in the tech world. Some are easy to understand while others can be quite confusing initially. Two such terms are discussed here – UX design and UI design. What do these terms mean? What do UX and UI designers do? How are UX and UI design different from each other?
UX Design and UI Design – The basics
UX design, or user experience design, refers a wide range of activities that place mainly at the back end. A UX designer's responsibilities include content, market research, prototyping, end-user testing, and consumer analysis, among others.
UI design, or user interface design, refers to how a website or application looks and feels once ready. UI is the front end of every website and electronic application that exists and ever existed. UI design determines how simple or complex a particular website or application is and looks.
How are UI Design and UX design different?
Although often confused with each other, UX design and UI design are quite different from each other. If you are guilty of using these terms interchangeably or want to avoid getting confused between the two concepts, here are some major differences between the two types of design:
Technicality: UX design involves a lot of technical work, from wireframing to strategizing and analyzing data and trends. UI design involves graphics design and more artistic work. Although they are both technical in their own ways, UX design uses data, numbers, and codes, while UI design deals with readability, textures, and overall look.
Connection to the end user: UX design functions in the background and does not directly interact with the end user. It creates the base on which to design the UI. UI design caters to end users and ensures they enjoy the application or website they are using. UI also ensures that end users can use the application or website with ease and do not struggle with navigating or using the various functions contained in the application or website.
Order of work: In most cases, UX design comes first, followed by UI design. However, given the wide range of activities and process involved in UX design, some of the work might take place after UI design is complete as well.
Usability in various fields: UX design is a vast field. Although the main area of work is electronic applications and websites, it can be used in any industry that requires market research, consumer analysis, content development, and testing. UI design is used mainly for electronic applications and websites. Its usage is quite specific and, therefore, limited to this. The learnings from UI design, however, can be applied to other areas such as designing shop fronts, office spaces, and packaging for products.
Now that you know some of the basic differences between UX and UI design, you will be in a better position to discuss these concepts and understand how it may be applied to the work you do.
Let us create a UX Design that will be successful for you!
Contact Us
We want to hear from you, so what are you waiting for? Contact us today.
Get In Touch
Share this post
Comments