How long does it take to grow a social media following Pt. 2
How long does it take to grow a social media following Pt. 2
/images/uploads/blog/02.13.19-how-long-does-it-take-to-grow-a-social-media-following-omaha-media-group_%281%29_%281%29_.png
Omaha Media Group
https://www.omahamediagroup.com/images/uploads/monster_gallery/Omaha-Media-Group-Black.jpg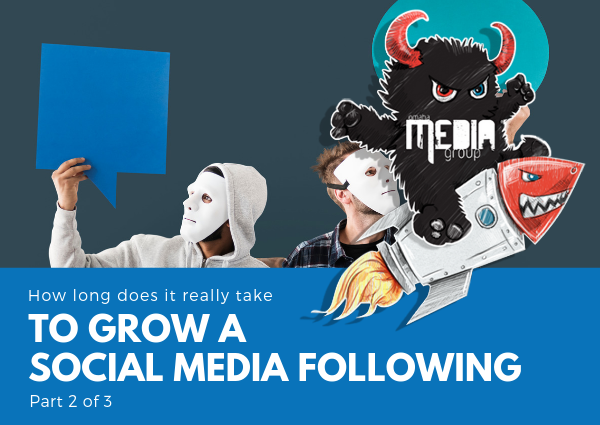 On Monday we scratched the surface on social media followers and "Black hat" techniques to increase your numbers. Cheating the system to grow as quickly as possible in an inorganic manner is unethical and reflects poorly on your business.
Moreover, it's simple to identify poor practices and even quicker to discredit your brand reputation. As the old saying goes, you get what you pay for.
What are common black hat social media techniques?
Fake followers
Fake followers are often purchased under the assumption that social success is measured by the amount of followers they have. This shortcut to "success" gives your business a very unbalanced account. Meaning, you have a massive amount of followers, but very little engagement.
These purchased fake followers are exactly as they sound. Created to be sold as a number without any human legitimacy, whatsoever.
Fake followers show similar patterns. Many appear inappropriate (if you know what we mean) and that, alone, is a poor representation of your professional business. Most fake followers generally follow thousands of accounts, but have little, if any followers. Additionally, fake followers have a slim-to-none engagement rate on the posts they do have.
The worst part of fake followers? They add nothing to your account, aside from smoke and mirrors.
Fake engagement
Believe it or not, a company can purchase fake social media engagement when they purchase followers. Such "engagement pods" offer up faux comments and 'likes' to and from your social media posts. These comments make posts and accounts appear more active then they really are.
Tacky, right?
Fake engagement comes in forms of random, unrelated comments and post 'likes'. In today's digital world, authenticity is huge. Don't let engagement pods and bots diminish your authenticity.
To sweeten the pot, New York's attorney general has recently declared the sale of fake social media engagement illegal.
Paid features
Organic guest posts are an honor and can solidify your business as an expert! However, social accounts with substantial numbers are now offering guest posts for a price, as opposed to featuring content based on the credibility of a business.
Paid features might seem like a decent idea, however, your feature is only as good as the worst one they sold before and after you.
Maintain your credibility and utilize features requested for your expertise, as opposed to purchasing them.
Black hat social media techniques are becoming easier and easier to spot. Additionally, we feel confident in the upcoming legalities around it. Good social media takes time and finesse, and we're proud of that!
On Friday we'll dive into the best ways to grow a social media following. By understanding the how and why we approach social media in the way we do, you can set realistic ROI goals.
Share this post
Comments