How To Come Up With Keywords That Are Most Profitable To Your Business
How To Come Up With Keywords That Are Most Profitable To Your Business
/images/uploads/blog/HOW_TO_COME_UP_WITH_KEYWORDS.png
Omaha Media Group
https://www.omahamediagroup.com/images/uploads/monster_gallery/Omaha-Media-Group-Black.jpg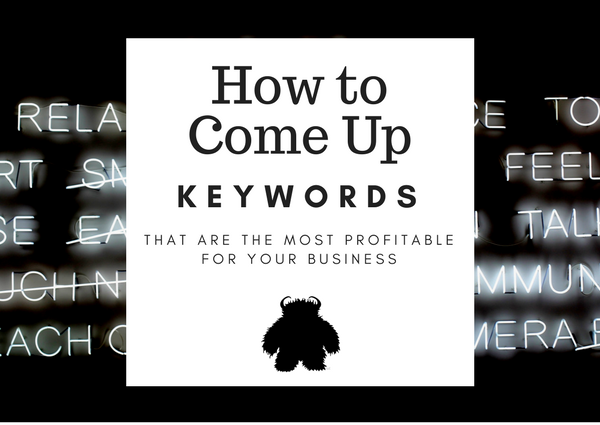 One of the key takeaways when it comes to ranking better in search engine results is to follow a proper strategy of search engine optimization or SEO. Search engine optimization pertains to generating website traffic by increasing visibility in organic search engine results. Keyword research is an integral part of creating the right SEO strategy. It is important to come up with the keywords that resonate with what a user is most likely to use while searching for a product or service. Often, when it comes to keyword research, you may find that you end up with quite a long list of keywords. It is essential to single out the keywords that are most likely to be profitable for your business.
The first step in narrowing down your list of keywords is to understand the different types of online searchers. To put it simply, let us suppose there are three types of online searchers.
Those Who Search For General Information
These type of online searchers simply browse the internet looking for information on general topics. It is hard to make sure if such searchers can become potential customers. Most of the searchers falling under this group will probably never become buyers.
The Researchers
The searchers under this category are interested in the kind of product you have to offer, but they are in the research stage, meaning that they are checking out similar products in the market, comparing their prices, and going through reviews. They have a higher chance of becoming potential customers, but not unless they have reached a satisfactory result after their research.
The Buyers
The searchers under this category are the ones who have made the decision to purchase a product and they are the ones who are the most likely to convert to customers.
Now that we have established the different groups of online researchers, the next step is to narrow down a list of possible keywords.
Keyword Combinations
Try to make a list of everything that you offer on your website to your customers. Think of yourself as a customer and assume that you don't know anything about the product. Now come up with a list of keyword combinations that you are most likely to use while searching for a product.
Track Your Competitors
Scour your competitor's websites. You might be able to figure out phrases and keywords that you may not have thought of earlier.
Interact With Your Customers
The best way to come up with profitable keywords is to get in touch with your buyers. If possible, try to contact your recent customers and try to ask them how they reached your website and the keywords they used. You can pick out new keywords to add to your list.
Keyword Tools
These tools will help you come up with a variety of keywords you may have never even thought of. They try to figure out your competitor's bids and give you the relevant data. Google's keyword resource is enough to get started on, and once you have gained some experience, you can make use of other tools to help you delve deeper.
Can we do keyword research for you?
Contact Us
We want to hear from you, so what are you waiting for? Contact us today.
Get In Touch
Share this post
Comments