How to grow a start-up with the power of digital marketing
How to grow a start-up with the power of digital marketing
/images/uploads/blog/OMG-06.29-Blog_.jpg
Omaha Media Group
https://www.omahamediagroup.com/images/uploads/monster_gallery/Omaha-Media-Group-Black.jpg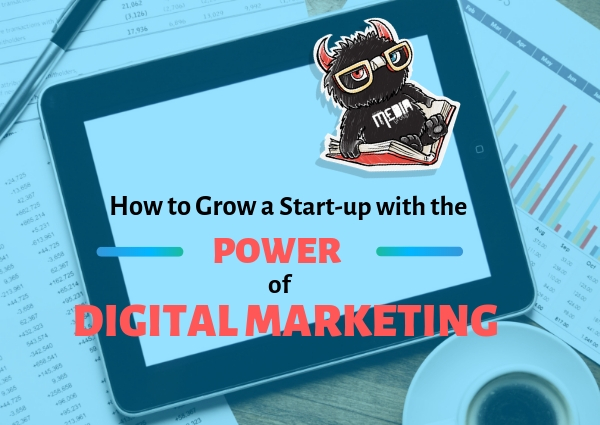 Nebraska is one of the best places to start a business in the Midwest. Most business leaders and managers are now well aware of the need for a robust digital marketing strategy. However, it is important to understand that start-up owners need to adopt very different techniques than those used by major organizations with the resources to hire numerous marketing professionals.
Fortunately, the marketing companies Omaha professionals put together some top digital marketing tips for start-ups hoping to grow their companies:
1. Start with the website
Your company's website is the backbone of your digital marketing. It is vital to create a website that is appealing and informative. Let your audience learn about your company and what you do in an easy manner. Our marketing companies Omaha professionals at OMG are experts when it comes to designing websites.
2. Start local
Most small businesses target local customers, so it is important that you list your company on local search directories such as Bing Places for Business and Google My Business. This will alert nearby customers of your presence. Take a look at this great article from Forbes about the benefits of using Google My Business.
3. Make the most of content marketing
Content marketing is a fantastic way to boost your online presence and draw in customers. If you remember to implement keywords for SEO purposes, you will start to see results such as increased traffic and engagement.
Remember that the more content you produce, the more you will have available to share across social media, and the wider your customer reach will be. The key to growing a start-up is to start local and gradually extend your customer base nationally or even internationally.
4. Use social media to interact with customers
Many big businesses use social media to bombard followers with flashy adverts. For start-ups and small businesses, however, social media is a fantastic place to build brand loyalty through genuine human interaction. This is also a way to show your brand personality to consumers who may not know of your business. Social media allows you to be personal, interactive and local, yet still advertise products.
5. Encourage people to post online reviews
Genuine online reviews are fantastic for a start-up hoping to build their customer base. To encourage clients to leave reviews, register your company with sites such as Yelp. Yelp allows users to post comments about your business, what they liked and sometimes what they didn't like. With any luck, most of them will be positive. However, if you receive any negative feedback, remember to respond quickly with any necessary apologies or suggestions to find solutions to their issues. These reviews help get your brand name out there, as well as help you learn how you can better your business.
With the power of digital marketing, you'll be able to get your small business gaining more leads and loyal customers. Don't worry about doing it all yourself. Get the digital marketing help you need from one of the best marketing companies Omaha. Contact Omaha Media Group today to get started!
Contact Us
We want to hear from you, so what are you waiting for? Contact us today.
Get In Touch
Share this post
Comments