Instagram and ecommerce
Instagram and ecommerce
/images/uploads/blog/OMG-08.28-Blog_.jpg
Omaha Media Group
https://www.omahamediagroup.com/images/uploads/monster_gallery/Omaha-Media-Group-Black.jpg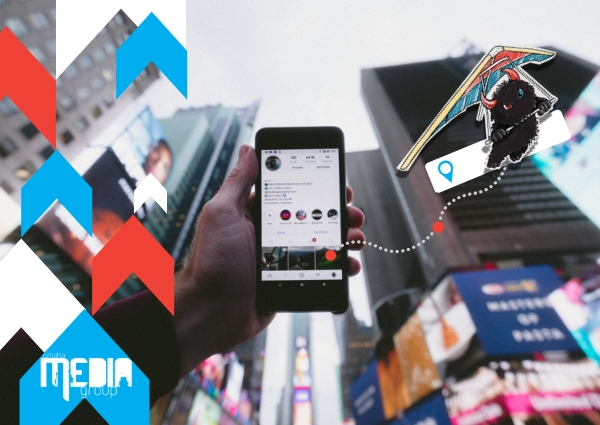 In January, Instagram surpassed one billion active users on the social media platform! This means over one billion accounts are on Instagram. On average the average Instagram user can be exposed to over 4,000 different advertisements from businesses and influencers.
As an Omaha marketing agency, our digital marketing experts are here to tell you that Instagram is the untapped business resource that a business has been searching for. How does Instagram stories and Instagram marketing help with E-commerce?
Instagram stories
First things first, why would anyone bother putting out quality content that is only there for 24 hours? This content that brightens up your profile image helps to reach a larger audience. This story is the perfect place to engage with users on a regular basis. Yes, you need an Omaha marketing agency to help create posts each and everyday and stories content.
Stories can help to direct consumers from your Instagram page, to your website or help gain more followers and brand awareness. The first step in all of this is creating quality content that consumers want to engage with.
Content
It is imperative for a business to create content that users are engaging with; this can be following the account, comments, likes, reshares and heading to the website. No matter what the engagement is for the account, the right image sizes with the perfect caption is needed!
The benefit of stories is that the content can be creative and sometimes just content that is decided upon that day. This allows for a business to explore what is working and is not working for their engagement and content without it being permanent.
Another fun, interactive notion behind Instagram stories is adding stickers. These stickers all have a different function for engagement and content. There is now a chat sticker. If this sticker is added to the story and a consumer clicks on it, it takes them to a DM to join a chat based on your story. The hashtag sticker provides businesses with the ability to reach a larger audience, but you can only use one, so make sure to pick wisely friends.
Geotags are critical for an e-commerce based company searching to expand their following and sales. This is because a consumer can search Instagram for the location of a business, city or state. Often times, when one is searching for a popular restaurant or boutique, the consumer will search Instagram. If nothing comes up, that would seem strange, but the consumer moves on. When a business uses a geotag in their story, this helps to get your location and business out in front of consumers.
Functionality
Are you going to hunt and search for a link from a story to a business's Instagram page? The answer is more than likely no. Make it easy for consumers to find the link and immediately click on it. Now, if you have over 10K followers on Instagram, this paragraph is not for you. The easier it is to go from a story to your Instagram business page, the better.
Highlights
Once a story has run its course, these can be turned into highlights. These highlights are showcasing who your business is. Whether this is a community service, employee highlights, showcasing products and services or advertising a sale highlights can be added to your profile and content updated once stories are updated!
Our digital marketers are experts in Instagram marketing and social media management on other platforms. Would your business benefit from Instagram marketing efforts? Give the leading Omaha marketing agency a call today!
Contact Us
We want to hear from you, so what are you waiting for? Contact us today.
Get In Touch
Share this post
Comments