Instagram Demographics
Instagram Demographics
/images/uploads/blog/instagram-demographics-omaha-media-group_%281%29.png
Omaha Media Group
https://www.omahamediagroup.com/images/uploads/monster_gallery/Omaha-Media-Group-Black.jpg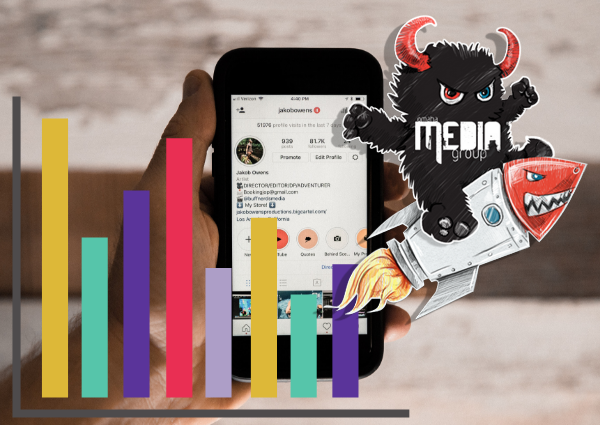 Instagram made its way into the social media universe in 2010. Since the platform launch, there have been over fifty billion photos shared. Of all things, pizza has become the most Instagrammed food across the platform.
As Instagram has grown into the platform it is, identifying the demographics of the platform have become more and more distinct.
When deciding the social media platforms your business should be present on, it's important to identify who your audience is and where they are.
It's a common misconception that you should have a web presence on every platform possible. We firmly believe in a successful social media strategy that places your business in front of the best audience possible.
Should your business be on Instagram?
The majority of Instagram users are between the ages of eighteen and twenty nine. If your business is geared towards Millennials, an Instagram account is a must.
Believe it or not, eighty percent of users on Instagram are outside of the United States. If your business provides products or services on a global scale, having an Instagram profile could be very beneficial for you. The visual content Instagram offers shows no language barrier.
Budget-brands have just as good of an audience opportunity as luxury brands do. For example, Zara, a trending and affordable clothing brand has more followers than Prada. This simply goes to show that the financial interests of Instagram users are vast.
If your business is working hard to be predominant in a specific location, Instagram is an excellent platform. The social platform allows for location search which can be beneficial to you. Through geo tagging, your social posts can be discovered by other users in your area. This is great for boutique shops, local restaurants, and so much more.
How to decide?
It's easy to base your social media platforms on personal experiences as opposed to a marketing strategy. This is the wrong thing to do. Always remember that what works for you personally won't necessarily work for your business.
Through extensive research into your business demographics, customer-base and competitors, you'll gain insight as to what will work best.
A common mistake made by many is assuming an Instagram account is used to increase their sales. While increased sales are always welcomed, Instagram for businesses should be about building your brand, engagement in your followers and inspiring future customers.
Instagram is an amazing social platform that uses visual content to not only attract followers, but allows them to see the human side of your brand. If you're looking for a social strategy that includes creative visuals and building a community for your brand, we'd highly recommend it.
Need Instagram?
We can make a brand strategy for you!
Let's talk!
Share this post
Comments