Investing in Influencer Marketing Will be the Best Business Decision You Make: Here's Why
Investing in Influencer Marketing Will be the Best Business Decision You Make: Here's Why
/images/uploads/blog/INVEST_IN_INFLUENCE_MARKETING.png
Omaha Media Group
https://www.omahamediagroup.com/images/uploads/monster_gallery/Omaha-Media-Group-Black.jpg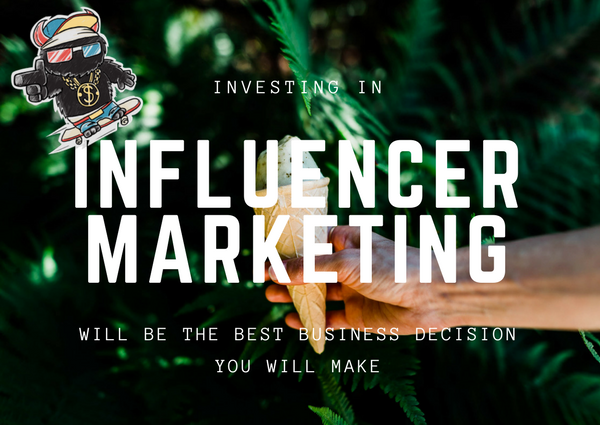 Influencer marketing is the newest form of social media marketing that's taken the world by storm. Although it seems like a unique marketing method, influencer marketers work very similar to the way brand ambassadors work. Instead of solely using a celebrity to influence purchase decisions, businesses enlist a mix of the famous and not-so-famous to endorse their brands. The only similarity between these two types of endorsers is that they have a very large social media following behind them.
Today, more than 74% of purchases are made based on social media influencer reference. With influencers having such a great impact on purchase decisions, it becomes important for brands to cultivate social media influencers of their own.
Enlisting trust
Credibility is one very important reason why customers choose to trust social media influencers. By implementing influencer marketing, businesses can experience multiple benefits, including:
Better brand visibility
Whether it's YouTube or Twitter, social media influencers are the go-to people when it comes to making purchase decisions. Followers will observe everything from the hairspray their influencers use to the lace they have on their shoes. To get noticed, you need to ensure that influencers are either using your products or are talking about them.
Social media influencers will be the best creators of content for you. Recent research showed that 86% of product-related videos made on YouTube were created by influencers and not brands themselves, and a whopping 70% of teenage customers choose these videos as their information source before purchasing products.
It makes you look more organic and authentic
Today's customers find traditional marketing approaches quite jarring and synthetic. Instead, they prefer brands that appear more organic; and what's more organic than influencers?
Influencers are more believable and more real, compared to traditional celebrity brand ambassadors. For one thing, influencers are unpaid advertisers. Second, they take independent decisions and often start trends, rather than follow them. Enlisting social media influencers will help you appear more real and organic.
They help generate trust and goodwill
Social media influencers are experts at generating word-of-mouth advertising. In today's digital age, no customer takes a purchase decision without first checking reviews from the rest of the world. Having an influencer at your side ensures that both existing and potential customers view your brand in a favorable light.
Take cosmetic and beauty brands for example. Research has revealed that 86% of women worldwide only use the brands that their social media influencers vouch for.
They are the highest generators of ROI
A recent research conducted by White Wave Foods, a consumer food and beverage company from the US, revealed that blog posts by social media influencers generated revenues 11X higher than the revenue generated by banner ads. It isn't just blog posts. From tweets to Pinterest posts, there was an increase in the impressions created across platforms.
In an age where only 14% of the consumers report remembering the latest ad they've seen, it makes sense to move towards more organic and engaging ways of marketing.
Are you considering Influence Marketing for your business? Let's talk!
Contact Us
We want to hear from you, so what are you waiting for? Contact us today.
Get In Touch
Share this post
Comments