Is a brand a logo?
Is a brand a logo?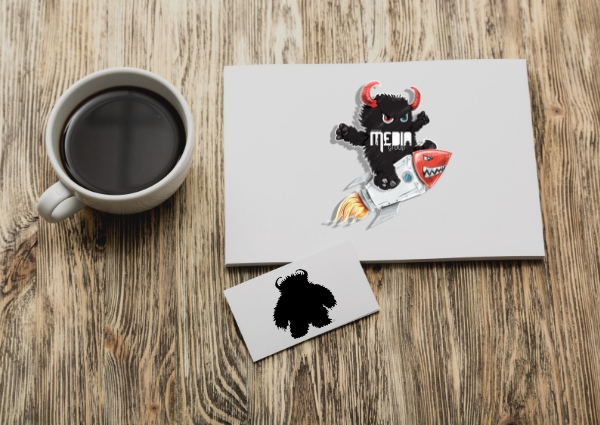 If you want to promote your business in a modern way, hiring a digital marketing agency is the way to go. Sure, traditional marketing tactics are still viable ways to make an impact on your intended audience, however, they can be expensive and difficult to measure in terms of success.
Digital marketing is the online strategy of promoting products and services through modern media. Modern media includes social platforms, email services and various search engines.
Why is digital marketing important?
There are over 284 million internet users in the United States making billions of Google search queries each day. Moreover, seventy-nine percent of the American population has a social media profile.
In other words, the masses are on the internet, so it's time to go out and find where on the internet they are.
Digital marketing is important because a business can leverage their marketing dollars in an extremely targeted way all while measuring the success of those dollars. While traditional marketing tactics like print ads, billboards and television commercials are all effective in their own way, their ROI simply can't be measured the same as digital marketing.
A digital marketing agency has the resources to justify a myriad of budgets all while building an evolving strategy that not only promotes your business, but focuses on brand awareness.
Speaking of brand awareness…
Your brand is your logo, right?
Far from it. Think of it this way; the brand of a business is the personality it would have if it were made up of one person. What would its name be? What's their style like? What are their values and what do they stand for? Who do they hang out with?
While many businesses have direct competition offering similar products and services, it's their brand that sets them apart.
For example, Bath and Body Works versus Lush Cosmetics. Ultimately, they both produce similar products. It's their brand, however, that makes them vastly different.
Bath and Body Works could be described as mainstream and functional whereas Lush could be described as indie and environmentally conscientious. Both sell great bath products, they're simply different in how they operate.
Brands are defined in many ways, including how they present themselves on social media, the verbiage of their website, and simply how their customers feel about them.
Their logos? A symbol that represents their brand.
What comes first? Brand or logo?
It's imperative for a business to have their brand defined long before their logo is created. Sure, a logo is a visual representation, but is it modern, sleek or elaborate? The definitions of a brand need to be identified long before logo design goes underway.
Additionally, it's easier to design a logo around a brand, and careless to design a brand around a logo.
How does a

digital marketing agency help a brand?

A digital marketing agency helps a business hone in their audience to promote their products and services in the most effective way. When an agency has a full grasp of not just what a business provies, but who they're selling to and why, they can utilize the best platforms and content for each.

Has your business clearly defined its brand? Have you found ways to keep your brand consistent across all platforms? Or is this an area that needs a little work in 2019?
Need digital marketing?
We're the best agency in Omaha for you!
Let's talk!
Share this post
Comments