Linking Your Instagram Stories is Important and Here's How You Do It
Linking Your Instagram Stories is Important and Here's How You Do It
/images/uploads/blog/linking-your-instagram-stories.png
Omaha Media Group
https://www.omahamediagroup.com/images/uploads/monster_gallery/Omaha-Media-Group-Black.jpg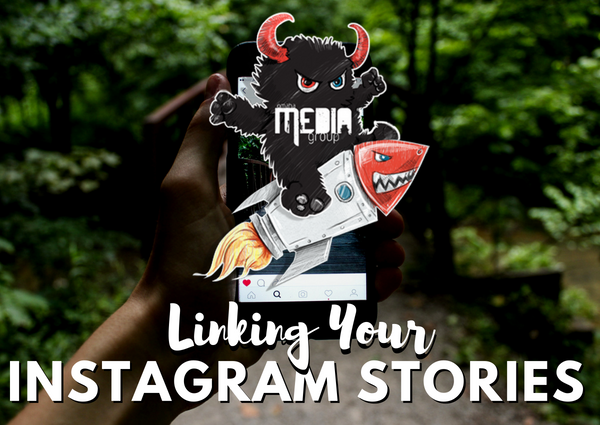 Instagram is another useful tool for your social media strategies. It is one that you can use to drive traffic to your websites. But what site will all the traffic you garner be redirected to if you don't link your stories to your own website?
You may be able to drive traffic to yourself but it won't be any use if you can't add the "swipe up" options on your stories. This is what redirects all that traffic to your own website or wherever else you want it to go.
You'll see how you can add links to your Instagram stories in this blog. But first, who is allowed to backlink stories anyway?
Who Can Add Links
Instagram was made popular and useable with its marketing features like the link building ones. But it may surprise you to see what the clickable links were only allowed for verified accounts earlier on.
The feature of link addition was added for other marketers on the platform a little more than a year ago in May.
The current scenario is that business profiles, not individuals' accounts, with more than ten thousand followers, are able to make clickable stories and build links to their products and more.
It's a popular way to connect and reach out to people from a business's target market and up till now, it doesn't have any geographic restrictions. Instagram will roll out this feature to more users in the future hopefully.
As for now, to be able to add links to your Insta Story, you need to start from the basics.
Grow your Insta Business Profile Followers with Your Stories
Stories are an ever-popular means of communicating how you feel. Snapchat is one of the pioneers in the field. The idea quickly gained traction and pretty soon, you could post stories on Facebook and Instagram.
But there's no hope if you don't have enough followers as you will be barred from linking back to your website.
Instead of just begging for followers, (that rarely works), create some great Instagram Stories that are worthy of shares. Once you follow like-minded people and brands on their pages from your business page and start to be active on their posts, it will slowly gather pace from there.
The other brands' followers will start to become your followers and when they see your stories, they will want to share those stories with others.
This will take time but once your business page reaches 10k followers, that's when you will be able to add links to the page. It's all about being consistent with your message and your marketing strategy.
Add Link URLs (Shortened Links Easier to Track)
Add your links to your pictures and videos, once your follower criteria are met, with the chain link icon. Add your complete URL and press done (iOS) or the green tick (Android) to save that link.
Link shorteners can be helpful as they can help you track and analyze the metrics of the links such as a number of "click-throughs" etc. Use the Bit.ly or Rebrand.ly website to shorten your links.
Do you Instagram?
We want to help you increase your following!
Get in Touch!
Share this post
Comments