OMAHA MEDIA GROUP LAUNCHES FIRST NATIONAL TECHNOLOGY SOLUTIONS WEBSITE
OMAHA MEDIA GROUP LAUNCHES FIRST NATIONAL TECHNOLOGY SOLUTIONS WEBSITE
/images/uploads/blog/fnts_01.jpg
Omaha Media Group
https://www.omahamediagroup.com/images/uploads/monster_gallery/Omaha-Media-Group-Black.jpg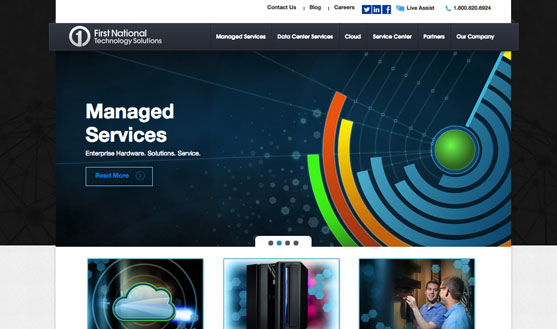 Omaha Media Group is proud to announce the launch of the brand new First National Technology Solutions (FNTS) website. The launch comes after a 12+ month creative redesign and development project to create a fresh and current brand for First National Technology Solutions brand.

The new website comes with a heap of new features including a fully integrated content management system to allow First National Technology Solutions's staff to update their website at will, integrated newsletter and social campaign management utilities, Google and Bing Search integration, an amazing design to work seamlessly across all desktop and smart browsing devices and an entire bag full of amazing and useful content management, marketing and business operation improvement solutions.
We want to be the first to welcome First National Technology Solutions into their new online home. Go check them out!
Contact Us
We want to hear from you, so what are you waiting for? Contact us today.
Get In Touch
Share this post
Comments