Preparing your online store for Cyber Monday
Preparing your online store for Cyber Monday
/images/uploads/blog/Omaha-Media-Group-11.02-Blog_.jpg
Omaha Media Group
https://www.omahamediagroup.com/images/uploads/monster_gallery/Omaha-Media-Group-Black.jpg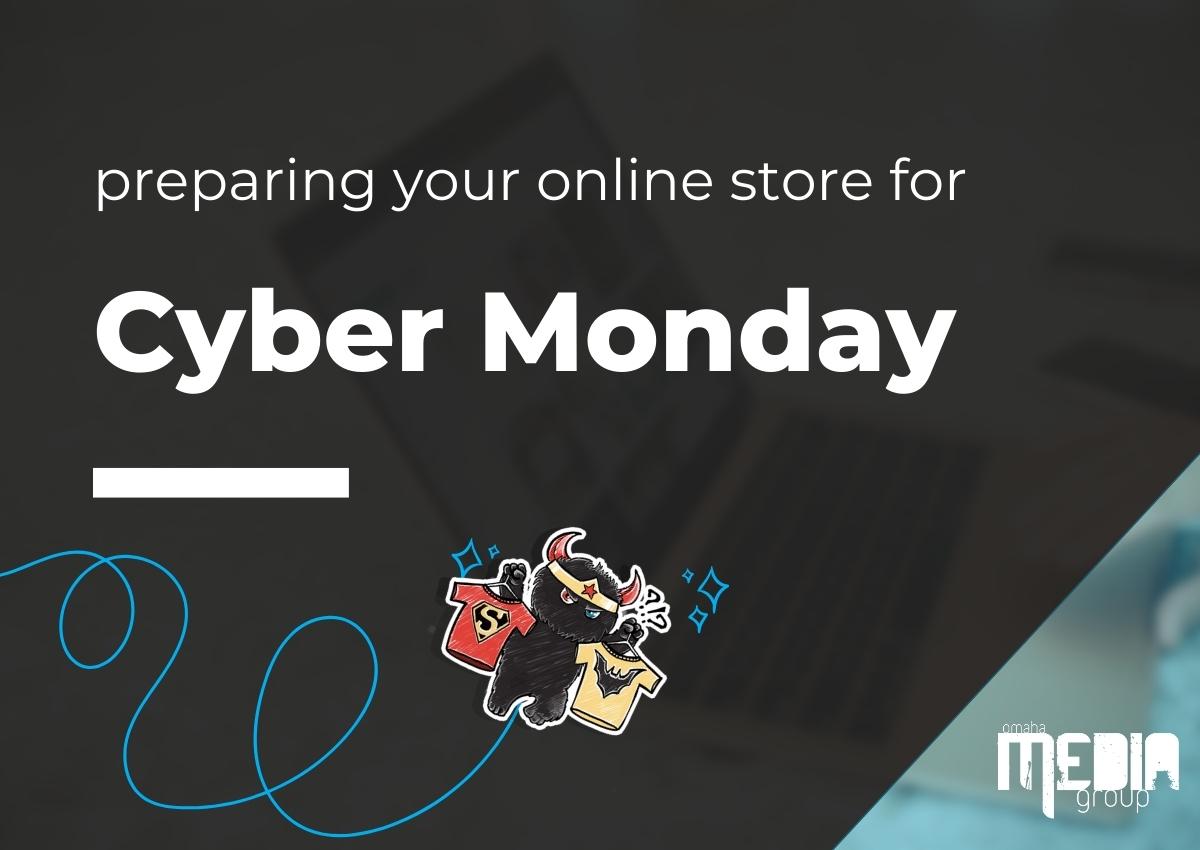 Aside from Black Friday, Cyber Monday is another important day for many businesses. Online sales on Cyber Monday reached $10.8 billion, making it the biggest e-commerce selling day of all time. Marketing agency Omaha experts suggest companies ensure their marketing and website are on the right track.
Participating in Cyber Monday can help drive sales, brand awareness and increase your website traffic. To help you reach all your sales goals, our marketing agency Omaha team has created this helpful guide to prepare your e-commerce for Cyber Monday.
What is Cyber Monday?
Cyber Monday is the Monday following the Thanksgiving weekend. It is considered the second-biggest shopping day of the year and the biggest day for online sales. During this day, many e-commerce companies offer special discounts. For consumers, it is a great time to get their favorite products at discounted prices. As for companies, it is a great time to make sales and prepare their e-commerce for the holiday season.
How to prepare your online store for Cyber Monday
Make sure your website is ready for mobile shoppers
According to a report by Perk, 46% of Cyber Monday shoppers will do their shopping on a mobile device. So you should make sure your website is prepared for mobile shoppers. Some things you can do to make your website more mobile-friendly are:
Responsive layout

Optimize website speed

Declutter your web design

Always test the website on real mobile devices
Promote your sales on social media
How are people supposed to know about your sale if you do not announce it? To drive traffic to your website on Cyber Monday, you want to promote it. You should create a digital marketing campaign for the holidays that will help create buzz. This strategy can include email marketing campaigns, social media posts and even a landing page.
Create pay-per-click ads
If you want to reach people who are searching for your products or services, try PPC campaigns and boosted posts for the holidays. PPC advertising allows you to post ads on search engine page results (SERPs). PPC ads are beneficial because they directly target your preferred audience. The best thing to do is let a marketing agency Omaha expert conduct keyword research to make sure you are targeting the right keywords.
Make sure your inventory is up-to-date
The last thing you want is for your customers to make a purchase, and you do not have the item in stock. To prevent confusion, make sure your website's inventory is up-to-date. If something is no longer available, make sure to remove it from the website before any big sale. Add any new items your store will sell during the holiday season.
Set up your social media shops
Do you want to tag your products on social media posts? Then, you want to set up an online shop on your social media. Instagram and Facebook now allow users to set up shops. These shops connect with your website and display your available products. Social e-commerce has made it easier for people to shop without leaving the app.
Let the best

marketing agency Omaha team prepare your online store for Cyber Monday!

If you need help planning, executing and managing your digital marketing, let Omaha Media Group lend you a helping hand! Our team of experienced marketing professionals can help create a digital marketing strategy to help you reach all your sales goals all year round. Contact us to get started.
Contact Us
We want to hear from you, so what are you waiting for? Contact us today.
Get In Touch
Share this post
Comments