Press Release - Omaha Media Group Launches New Website
Press Release - Omaha Media Group Launches New Website
/images/uploads/blog/omg-launches-new-website-2018.png
Omaha Media Group
https://www.omahamediagroup.com/images/uploads/monster_gallery/Omaha-Media-Group-Black.jpg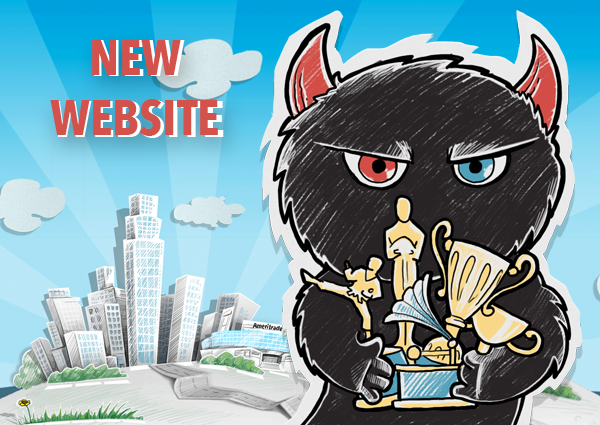 Omaha Media Group LLC
18010 R. Plaza Suite 102
Omaha, Nebraska 68135
FOR IMMEDIATE RELEASE
Omaha, Nebraska - Omaha Media Group LLC is proud to announce the launch of our new corporate website which coincides with our expanding role as a global leader in regulated digital marketing and content management solutions and professional design and development services.
Omaha Media Group LLC New Website
Our new website provides a clear visual message of who we are, what we stand for and where our value lies when developing, delivering and maintaining regulated digital marketing management and web design and development solutions. The website also boasts a clean monstrous custom design and intuitive consistent site-wide navigation system with improved menu functionality that directs you to the information most relevant to you. It is also fully responsive with mobile devices, making it easy to navigate on a wide range of web browsers and portable devices.
We've introduced a range of new content to the website, including a customer support center that features on-demand support and marketing content to provide you with a walk through of our wide array of products. In addition, our customer wiki is host to a library of whitepapers, guides, templates and video content designed to help you make the right decisions about regulated digital marketing management solutions.
Our popular blog has received a much needed facelift enabling you to sign up for weekly updates and access the articles that matter to you through smart topic filters.
Going forward, we will continue to communicate regularly through our blogs and provide new articles and notifications. We also plan to continue adding more video content and product information to provide you with all of the information you need to evaluate our products and services.
We're really proud of the new website and feel it will create the experience you're looking for when you pay us a visit. Check out the new website here: www.omahamediagruop.com
Omaha Media Group LLC Omaha Media Group LLC is a search engine optimization (SEO), search engine marketing (SEM) and web creative management company that designs and develops intuitive web, mobile and SEO friendly website applications. We help companies take advantage of the power in search, social, business collaboration, cloud computing, mobile applications, and next-generation tools for the enterprise businesses.
For more information contact Mac Rogers (mac@omahamediagroup.com) or visit https://www.omahamediagroup.com.
Contact Us
We want to hear from you, so what are you waiting for? Contact us today.
Get In Touch
Share this post
Comments