PRODUCT LAUNCH - OmahaMovieShowtimes.com
PRODUCT LAUNCH - OmahaMovieShowtimes.com
We are happy to announce the launch of the brand new OmahaMovieShowtimes.com. OmahaMovieShowtimes.com is Omaha's leading moviegoer destination, displays movie showtimes, information, and events to thousands and thousands of unique visitors each month. OmahaMovieShowtimes.com just recently partnered up with The Reader Magazine to create a one of a kind movie goer destination that will entertain and inform consumers with exclusive film clips, trailers, celebrity interviews, fan reviews and news, while offering the ability to quickly select a film and conveniently.
The new OMS is built directly into TheReader.com's MovieHA and will soon have live reviews, user movie rating, and better enhanced Facebook integration.
New Website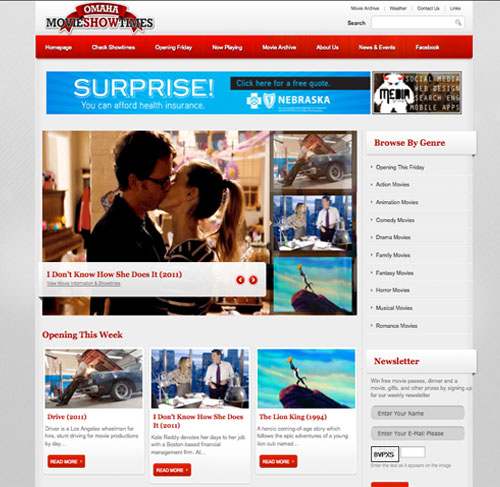 Old Website
View the new OmahaMovieShowtimes.com website.
Contact Us
We want to hear from you, so what are you waiting for? Contact us today.
Get In Touch
Share this post
Comments