Promotions, the Most Powerful Way to Grow Fans
Promotions, the Most Powerful Way to Grow Fans
/images/uploads/blog/omg_social_campaigns_work.jpg
Omaha Media Group
https://www.omahamediagroup.com/images/uploads/monster_gallery/Omaha-Media-Group-Black.jpg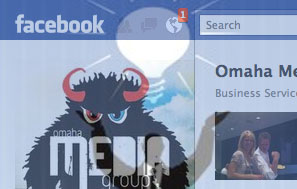 One of the many questions we receive every week is "how can I attract more people to my Facebook profile?". Like most social butterflies who have decided to use social media to increase their business exposure you have been burning the might night oil trying to figure out how to increase your Facebook's fanbase with little or no success. Have no fear young social padawan, the simple fact that you're trying means that you have made the first step in creating that perfect social attraction for your business. So how do you go about building the social attention? The simple answer is for you to try and run a business promotion. Businesses marketing on facebook are building massive fanbases by running promotions.
Online consumers love contests and sweepstakes!
According to Jupiter Research, over 80% of all Internet users have participated in an online sweepstakes or contest in the past year, while another 50% enter them once a month. Creating an online sweepstakes is tantamount to taking advantage of human nature's enchantment with the game of chance. Societies all over the world have a large chunk of their cultures bent on taking chances with whatever form.
Those who enter are more aware of the brand
According to a Razorfish study, of the 70% of consumers who they found participated in a brand-sponsored contest or sweepstakes, a staggering 96% are more aware of the brand; 96% are more likely to consider that brand when in the market for a product or service. Really? Yeah, no doubt.
Women click on promotions ads!
According to new research from rich-media solutions provider Unicast, among the ads that women will encounter online, this summer [2010], the most likely to resonate include those related to sale and discount codes, with 46% of women respondents said they would be keeping an eye out for such ads. They also found that 31% of the respondents said ads that involve creating/submitting an entry to win a prize would get their attention; 24% noted those ads that provide customized local information; and 22% said they'd likely respond well to ads that offer interactive surveys/quizzes. And be sure to keep this in-mind when you seed your promotion with advertising.
Build prospect lists
Sweepstakes offer an excellent way to build prospect lists for email marketing. Make sure you ask for a person's email address not only as a means to contact the winner, but also as a means to build your prospect lists for remarketing. You certainly do not want to be flagged for blind email spamming which is frowned upon in every portion of the globe. Shame on you, you pesky spammers.
Expose your brand
Contests offer an effective way to expose your brand to lots of people on facebook. Essay contests will get you the most entries, if that is your goal. Photos also offer an immersive experience for users. And video, though will bring in the least amount of entries of the three, will provide a higher quality experience for users, and content if the goal is to use it for other marketing purposes.
Let us help you start and manage your business promotion, call us today!
Omaha Media Group LLC
6414 S. 118th Street
Omaha, Nebraska 68137
(800) 601-6765
support[at]omahamediagroup.com
Contact Us
We want to hear from you, so what are you waiting for? Contact us today.
Get In Touch
Share this post
Comments