SEO tips for healthcare providers
SEO tips for healthcare providers
/images/uploads/blog/Omaha-Media-Group-03.22-Blog_.jpg
Omaha Media Group
https://www.omahamediagroup.com/images/uploads/monster_gallery/Omaha-Media-Group-Black.jpg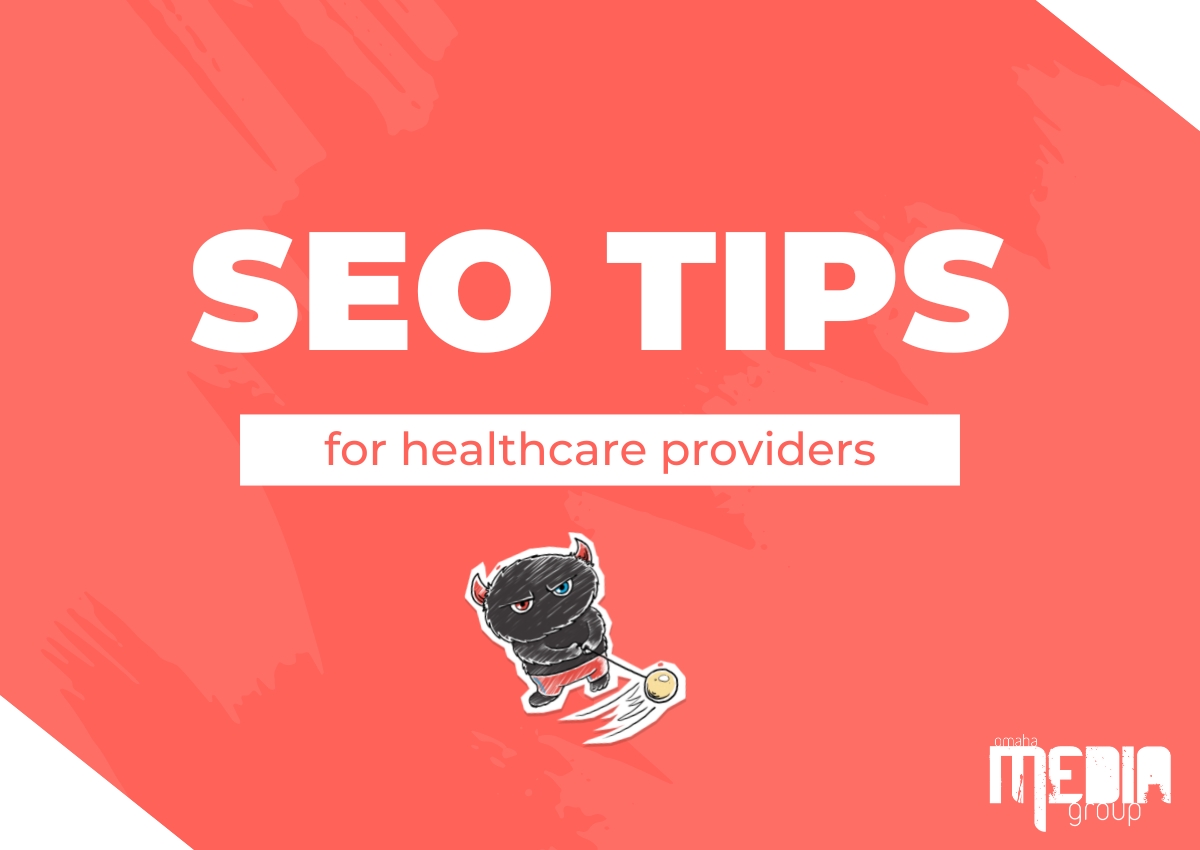 In a survey conducted by Software Advice, 71% of respondents look to online reviews first before they choose a doctor. With that in mind, you need to make sure that your health care website is ranking high on search engine results pages. If your website is not showing up on these searches, then you need to start using an SEO strategy or improve your existing strategy.
SEO is short for search engine optimization, which is the strategy of optimizing your website to generate traffic to your website from search engines. Our Omaha SEO expert team wants to share some tips about optimizing your website for SEO.
What is health care SEO?
When talking about SEO for health care, the term is called health care SEO or medical SEO. This kind of SEO simply refers to optimizing a health care facility's online presence to gain more attention and visits from search engines. One of the top reasons why facilities use health care SEO is to generate leads.
Who should do your health care SEO?
When choosing an SEO agency, you should look for one that does not use a cookie-cutter SEO strategy. You want to find one that can tailor an SEO strategy to your industry and unique needs. The same goes for health care. An SEO strategy for a medical equipment company would not work the same as one for a family doctor. You should make sure you are tailoring your strategy depending on whether it is a B2B or B2C company.
SEO tips for health care providers
Use medical keywords
A critical part of any SEO strategy is keywords. Using the right keywords will get your content and website in front of the right audience. An Omaha SEO expert suggests you conduct keyword research to gather the best keywords. Be sure to use medical terms so that they will attract patients who are looking for your service. You want to conduct keyword research or hire an SEO agency to do this research for you so you can find the right keywords.
Setup a Google Business profile
A Google Business profile is a free dictionary tool for businesses. This tool makes it easy for your business to show up in search results and maps when using Google. It also helps build credibility for your business. Former patients can leave reviews and then help build trust with patients and Google.
Increase website speed
One ranking factor for Google is user-friendliness. If your website loads too slowly, people are likely to click off it. Google takes this into account when ranking your site. So be sure your website is loading as fast as possible. You can increase speed by optimizing the size of images on your website, reducing the plugins or minimizing the number of JavaScript and CSS files.
Hire an

Omaha SEO expert!

If you are looking to increase your website's organic traffic, then contact us! Our SEO experts can tailor-make an SEO strategy to increase the online visibility of your website and dramatically increase the amount of traffic and targeted visitors it receives. Contact us to learn more about our SEO services.
Contact Us
We want to hear from you, so what are you waiting for? Contact us today.
Get In Touch
Share this post
Comments