UPDATED: Thanksgiving hours
UPDATED: Thanksgiving hours
/images/uploads/blog/Omaha-Media-Group-11.27-Blog_.jpg
Omaha Media Group
https://www.omahamediagroup.com/images/uploads/monster_gallery/Omaha-Media-Group-Black.jpg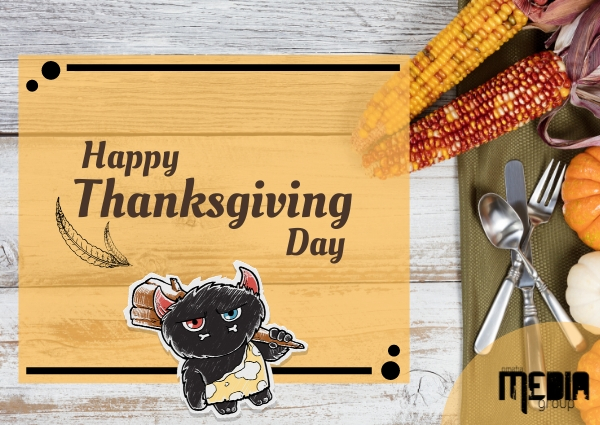 Thanksgiving will look different this year for most families, the usual travel plans have been canceled or modified with safety in mind and masks are the everyday norm as we venture out to try and find last minute items.
Throughout the unusual year that 2020 has been, our Monstrous Family has been the one consistent thing in the midst of so many inconsistencies.
For that, we are so grateful. From the bottom of our hearts, to our Monstrous clients and especially our monstrous work family - thank you for making 2020 bearable.
As the year winds down and we officially enter the holiday season, it is incredibly important to us at Omaha Media Group to insure our staff has time to enjoy their families. In order to do so, our office will be closing down for the holiday weekend.
Beginning at 12:00 p.m. on Wednesday, Nov. 25th our management, development and marketing teams will be out of the office. We will all return, five pounds heavier, on Monday, Nov. 30th.
All development and marketing requests that are submitted after 10 a.m. on Wednesday, Nov. 25th will be completed promptly upon our return to the office on Nov. 30th.
Should you need support during the holiday and you are a valued member of our support package, email our support desk at the email provided to you. We will have on-call support staff available in the event of an emergency!
If this is your first time preparing a Thanksgiving dinner on your own, don't worry! We've found this guide that includes everything you need to know, including timelines! If spending your holiday in the kitchen does not sound appealing, don't feel bad, just order Thanksgiving to go!
One rivalry that not even 2020 can break is the Huskers versus Hawkeyes. Watch their game from the comfort of your own home on Black Friday, check out FOX live to stream the game.
If football isn't keeping the kids entertained, try one of these unique ideas to keep the little ones active, even though we're stuck at home.
This is usually where we mentioned Black Friday, but is that even a thing this year? It seems like the deals have already been going all month long! In case you missed any of the discounts, here's a list of the top items!
Happy Thanksgiving, from our family to yours. We're giving you a virtual hug and elbow bump from afar!
Contact Us
We want to hear from you, so what are you waiting for? Contact us today.
Get In Touch
Share this post
Comments