Thanksgiving hours
Thanksgiving hours
/images/uploads/blog/Omaha-Media-Group-11.27-Blog_.jpg
Omaha Media Group
https://www.omahamediagroup.com/images/uploads/monster_gallery/Omaha-Media-Group-Black.jpg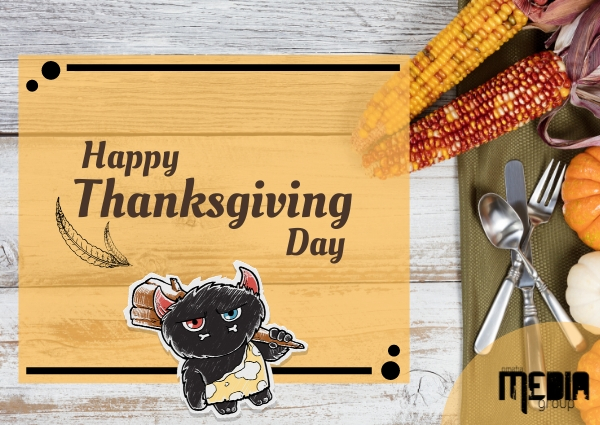 We are so thankful you are taking the time to visit our site! Thanksgiving is a time to slow down for a moment and be thankful for all things both little and big, spend time with family, eat lots of food and of course watch football!
At Omaha Media Group, it's important to us that our staff is able to enjoy the holiday with their families. That is why our offices will be closed for the Holiday weekend.
Our management office, development and marketing teams (both U.S. and Europe) will be on vacation starting at 12:00 p.m. Wednesday, Nov. 27 through Monday, Dec. 2.
All development and marketing tasks that are not assigned prior to Wednesday Nov. 27, 2019 will be scheduled in the order they were received when our teams return to the office on Monday, Dec. 2.
Should you need support during the holiday and you are a valued member of our support package, do not hesitate to create a ticket by emailing our support desk at the email provided to your in your support package. Our on-call support staff will assist you in the order your support inquiry is received.
If you have not started preparing your Thanksgiving feast, don't worry! We found a guide to help us all have dinner ready in no time! Or keep it simple and eat at one of these restaurants!
If watching football isn't your thing, there are lots of opportunities to get your family out of the house this Thanksgiving weekend. The Wonder Nook is hosting a Count Your Blessings event to build fleece blankets and pack meals! Family Fun in Omaha has a list of hundreds of events, find this week's activities here.
If finding the best deals of the season is your mission this weekend, the Black Friday shopping options are quite literally endless. Be sure to check when your favorite stores are open, as the Holiday hours vary from location to location.
Before you head out to the stores, prepare your shopping adventure in advance. Grab a newspaper and check out the prices both in stores and online.
Happy Thanksgiving, from our family to yours!
Contact Us
We want to hear from you, so what are you waiting for? Contact us today.
Get In Touch
Share this post
Comments