The 4 Rules To Increase Mobile Engagement
The 4 Rules To Increase Mobile Engagement
/images/uploads/blog/DRIVE-MOBILE-ENGAGEMENT-OMAHA-MEDIA-GROUP.png
Omaha Media Group
https://www.omahamediagroup.com/images/uploads/monster_gallery/Omaha-Media-Group-Black.jpg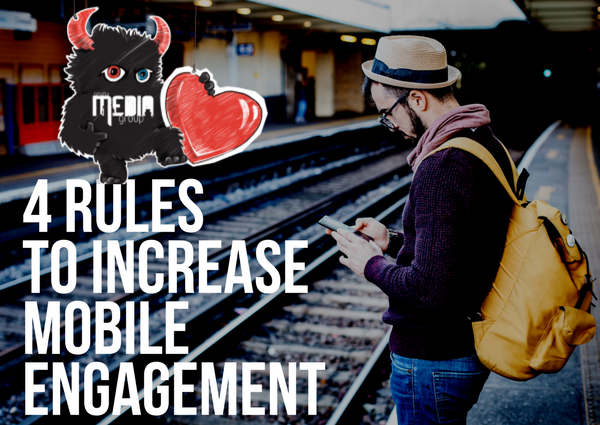 In any business, the customer is and always will be the center of attention. Customer engagement is what decides the rise or fall of any business.
For instance, take the case of a newly launched app. There is bound to be some buzz going on about the app during its initial phase, but ultimately, if the app is not in constant use, it fades away it no time. In this case, the customer lost interest in the app after the initial hype.
The lesson to be learned here is that for any app to thrive, customer engagement is a must.
Reports say that nearly 77 percent of all adult Americans own a smartphone. This means that mobile engagement should be on the list of priorities for any website. The better the mobile engagement, the more are the conversions.
Here are four rules to increasing mobile engagement:
Increase customer engagement with deep linking
Deep linking is a technique in which the links, ads, and invites are contained within the app. These links are helpful in retaining customers and keeping them engaged.
Deep linking works for the benefit of the user and enhances user experience.
Do not ignore the importance of updates
With technology constantly changing the way it is, updates play a very important role in increasing mobile engagement. If you want your app to be used as much and for as long as possible, you cannot achieve it if you decide to let the app remain unchanged.
Update your app whenever required. Add new features and segments to keep up with the latest trends. The better and more efficient your app, the better the customer engagement. Always make sure that the app loads in time and is being updated in a timely manner.
Understand when to push content
Customer persona is a very important factor when it comes to creating content. It is equally important when trying to decide the ideal time to push your content. For instance, most people check theirs as soon as they wake up.
This would be a good time to promote personal content. When it comes to promoting business content, it is best to push it during business hours during weekdays.
It is important to pay close attention to what the customer wants, how they want it and then push the content.
Is your app fast enough?
App speed is an important factor that determines customer engagement. Responsiveness and speed are two factors that play a crucial role in enhancing customer experience and when your app is not fast enough, the customer loses interest in no time.
Speed and responsiveness is a basic expectation of customers wanting nothing less than perfect when it comes to user experience. So focus on the speed of your app. Is it loading fast, is it responsive, can it sustain customers for long enough.
These are the questions you need to be asking when looking at the app from a customer perspective.
Does your mobile app test well for user experience? Do you need a mobile app developed? We can do that! Send us a message!
Contact Us
We want to hear from you, so what are you waiting for? Contact us today.
Get In Touch
Share this post
Comments