The Essentials Of Graphic Design And Photo Manipulation
The Essentials Of Graphic Design And Photo Manipulation
/images/uploads/blog/photo_manipulation.png
Omaha Media Group
https://www.omahamediagroup.com/images/uploads/monster_gallery/Omaha-Media-Group-Black.jpg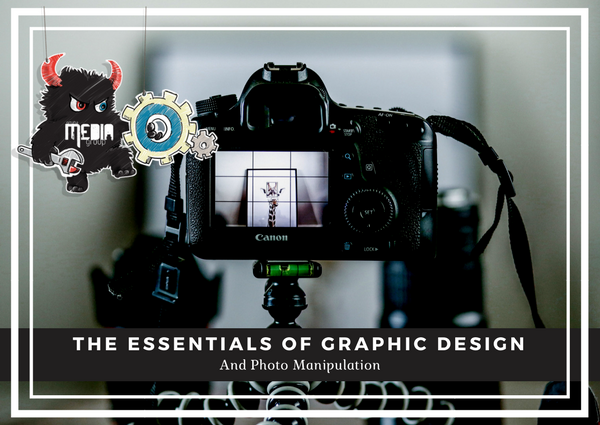 Graphic design in today's world is something everyone is familiar with. People use aspects of graphic design in their everyday lives and modern smart-phones have brought the technology straight to our thumbs.
While smart-phones cannot as of yet engage in powerful graphic design, smart-phone filters and camera filters make all the change when it comes to posting pictures online, and people have taken full advantage of that. It is very difficult to come across a picture today that has not been manipulated in some way, but that is not only where photo manipulation takes place. A field that has been in use for decades now, it is only recently that we have achieved technological success that makes photo manipulation easy. And brand building gets simple with that.
With the need to create more innovative concepts, graphic designers now have the option of blending pictures to create stunning effects that symbolize a brand. Why do a photo-shoot with a cheetah when an image from Shutter-stock will work just as well?
Why Photo Manipulation Is An Important Part Of Graphic Design:
1) Work with exciting concepts: An advertising strategy focusing on space does not mean that you have to actually go to space to take those pictures. You can achieve the same photorealistic effect right here on planet Earth with a little simple photo manipulation. A good graphic designer can blend images to make them appear as if they were one. Powerful concepts that could not be worked on before due to there not being enough visual content now gets a chance at being revealed to the world.
2) Build brand identities: 3D modeling lets you create structures that have not been built yet, providing customers with a prospective vision of what they can expect once the project is complete. While this is technically photo creation, the final stages involving taking views that obtain the best angles of the project. These views are then properly manipulated to appear even more aesthetically beautiful, creating the stage for a perfect brochure.
3) Bring out the best of a picture: Not all pictures appear beautiful. The circumstances around which the pictures were clicked become relevant, as weather conditions such as rain or dust can affect the final product. Photo manipulation lets you remove these problems by using graphic design tools to remove damaged spots. Even red eyes in people and animals can be removed using photo manipulation. No picture has to be unusable ever again.
4) Create perfect aesthetics: Successful brands rely on graphic design to make their advertisements and build their brands. All aspects of corporate branding such as catalogs, brochures, calendars, annual reports and even visiting cards require graphic design. And it is through perfect photo manipulation that those beautiful visuals on advertisements are achieved. Graphic design is a powerful tool, and a very basic aspect of that is achieved through photo manipulation. With the right skills, the right stock photos and right knowledge of techniques, photo manipulation can let you create anything you want.
Let us help by designing your branding!
Contact Us
We want to hear from you, so what are you waiting for? Contact us today.
Get In Touch
Share this post
Comments