The Importance of the 4 L's of Lead Generation Strategy
The Importance of the 4 L's of Lead Generation Strategy
/images/uploads/blog/4_LS_TO_LEAD_GEN_WED_FEB_8_BLOG_OMG.png
Omaha Media Group
https://www.omahamediagroup.com/images/uploads/monster_gallery/Omaha-Media-Group-Black.jpg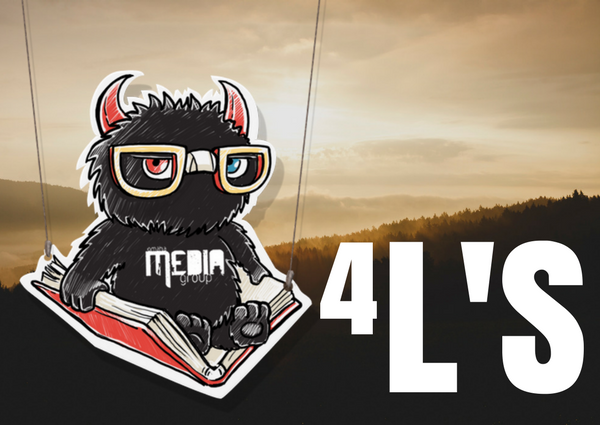 Entering the digital marketing ring without a proper lead generation strategy is like entering a fencing contest without a saber! You will have no direction, you will have no markers to light up the way forward for you or help you protect yourself against the thrust of your competitors. A potent strategy can definitely make you a winner prospect.
However, many digital marketers fail to appreciate the importance of a coherent, well-planned strategy because they don't even know the basics of a lead generation strategy.
Inbound marketing starts with valuable content
Without great content, you won't stand a chance in the race. The reason is simple. People are being targeted with information- relevant as well as irrelevant from all sides, every day. They don't have the compulsion to seek out your content specifically unless you can differentiate it by offering value and solutions to real problems. But you do have a compulsion to drive them first to your website as visitors and then through value creation turn them into leads.
A strong content strategy should be your stepping stone based on which you can be differentiated and even be considered as a thought leader and shaper. Many incisive statistics and reports have shown that good content can help you increase your lead generation by a whopping 67%, when done correctly.
Make your content diverse and personal. Make them relevant by gleaming through valuable customer insights, practices and habits and also opinions they express online. However, for that you will have to master the 4 L's of lead generation.
What are the 4 L's of lead generation?
Lead capture
A successful strategy starts with putting in place an effective, result-oriented sales funnel that guides and encourages prospects and leads to act favorably throughout their journey. A simple subscription or sign-up button may not work well in today's suspicious market. Every such move is looked upon as a ploy to spam and hence, pop-up blockers, anti-spam plug-ins and other tools are becoming increasingly popular. The most effective strategy is to first offer something in exchange for extraction of a piece of personal information from your prospect. Offer free demonstration videos, white papers, a market research report relevant to your product or industry and other valuable resources in exchange for seeking information through the opt-in forms. This mutually beneficial strategy is the best when it comes to lead capture and is a sustainable model.
Lead magnate
Very often digital marketers make the mistake of creating websites that attract a lot of visitors through on page and off page SEO techniques but fail to drive engagements. As a result, the traffic doesn't convert into effective leads. Almost half of the visitors won't return unless there is a magnate that will not only hold their attention but also make them return again and again and finally turn them into satisfied customers. These magnates look to empower and educate the potential leads so that value is created and delivered. Provide freebies that are relevant and useful. It should also not happen that the prospects take the freebies and then leave with engagement.
Landing page optimization
A landing page is one of the most important pieces of online property that you own. Direct your leads to specific pages that have a clear cut call-to-action message. The messages should convey only one idea at a time. Don't load it with overwhelming amounts of information that confuse more than educate. Also don't forget to optimize your pages in terms of visual branding elements. Using the right color, font, design of boxes and CTA buttons, headings and subheadings and a concise copy will all help to convey an effective message. Also have the sharing feature that would not only publicize your campaign but also help you derive information from the social profiles of your leads.
Lead scoring
Lead scoring is an important technique used by skilled digital marketing experts that seeks to quantify the level of customer engagement. So, a specific customer action is given a predetermined number and it helps to identify how and with which aspects of your inbound marketing content do they want to engage. It can help you further segment your target market based on their readiness to move to a level lower in the sales funnel. This means you can act quickly when dealing with hot leads and reacting quickly to sales opportunities. This reduces wastage of resources.
If you know and implement that strategies discussed above, you won't go wrong with your lead generation plan ever. It will allow you to create the best possible user experience and translate a faceless, nameless visitor into a hot sales lead.
Can we help you implement a strategy?
Contact Us
We want to hear from you, so what are you waiting for? Contact us today.
Get In Touch
Share this post
Comments