Using Digital Display Ads Effectively to Grow Your Customer Base
Using Digital Display Ads Effectively to Grow Your Customer Base
/images/uploads/blog/use-digital-ads-to-grow-your-customer-base.png
Omaha Media Group
https://www.omahamediagroup.com/images/uploads/monster_gallery/Omaha-Media-Group-Black.jpg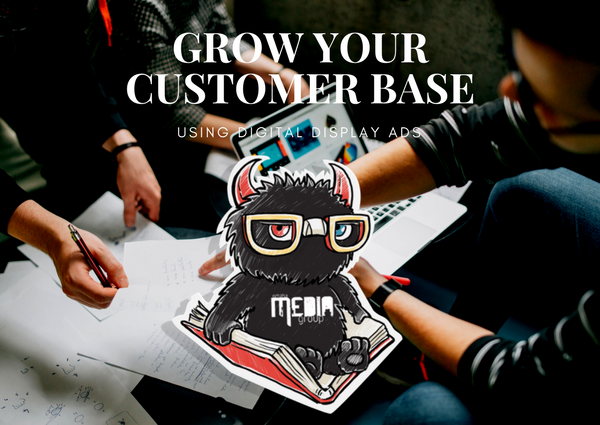 Digital display ads refer to ads that appear on websites, search engines, and various social media platforms when you use them. Some of the ads you see are random, while many others relate to products or services you may have searched for or used previously. Ads are also shown based on what you post on your social media pages and profiles. How can you use these display ads effectively to market your business?
Using digital display ads effectively for marketing
Here are a few interesting ways you can make display ads worth the money you spend on them and ensure that you use the opportunities well:
Using ads on search engines: Search engine ads are display ads targeted at people who search for products or services similar to the kind you deal with in your business. For example, if someone searches for massage oils, and you have a business that provides traditional ayurvedic massages using such oils, you can use display ads that show up on such a search, telling that person that they can consider your business for buying a relaxing massage session. Most search ads are targeted using Google search in mind as that is the biggest and most popular search engine today.
Targeted ads on popular websites: Using data analytics, you can understand what kind of products and services people are looking for on various websites. Such data can also tell you which high-traffic websites can cater to your business better based on the kind of people using the platform. You can then target your ads at the right people using this data by buying display ad space on the right websites.
Having sponsored ads as posts on social media: When people scroll through their social media, they look at the content of the posts before looking at the person or entity posting the content. If the content is eye-catching and interesting, people will then check out the entity posting the content. Sponsored content appears as normal posts on most social media platforms. Display ads can also be targeted at people on social media who are looking for products and services that you deal with
Tips to make your digital display ads effective
Use a lot of visually catchy and pleasing content in your ads so that they grab viewer attention and interest them enough to click on the ads and visit your business.
Ensure that the ads have enough content to give viewers an idea of what your business is all about and what it primarily does.
Use public polls relating to your products or service, direct questions, and other call-to-action content to get people to buy from you or connect with your business in some way.
Use data analytics to understand who and when to target so you do not waste money on ads that do not reach the right people the right way.
Digital marketing is a vast playing field, and you need to get your bearings right to be able to excel at it and make it work for you and your business.
Let us help you with your digital marketing.
Contact Us
We want to hear from you, so what are you waiting for? Contact us today.
Get In Touch
Share this post
Comments