Want To Help Hurricane Harvey Victims?
Want To Help Hurricane Harvey Victims?
/images/uploads/blog/houston-flooding.jpg
Omaha Media Group
https://www.omahamediagroup.com/images/uploads/monster_gallery/Omaha-Media-Group-Black.jpg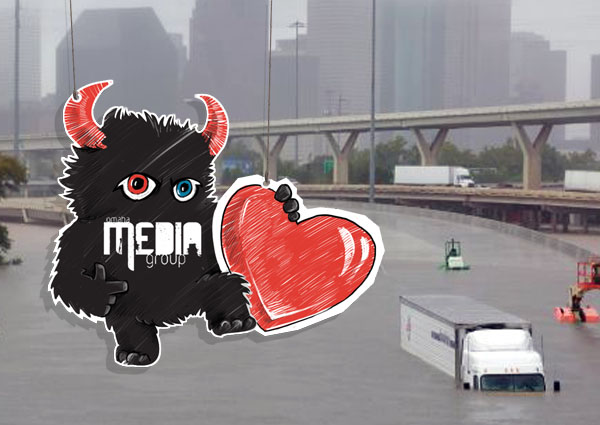 So many people are wondering how to help Texas right now! Some great insight here From NPR! To our work family, clients, friends and loved ones down South…we'll do all that we can!
Donate RIGHT HERE!
"Disasters like the flooding that has followed Hurricane Harvey, displacing thousands of people, always create a tremendous need for help — and a tremendous desire to provide that help.
But those who have dealt with disasters before say people need to be careful about how they contribute to disaster relief, and when. Cash donations are almost always preferred over items — such as blankets, clothing and stuffed animals — often sent into overwhelmed disaster areas by well-meaning donors." Read More.
Donate RIGHT HERE!
Contact Us
We want to hear from you, so what are you waiting for? Contact us today.
Get In Touch
Share this post
Comments