Website vs. Facebook Retail Page
Website vs. Facebook Retail Page
/images/uploads/blog/11.16_-_retail-websites-omaha-media-group_.png
Omaha Media Group
https://www.omahamediagroup.com/images/uploads/monster_gallery/Omaha-Media-Group-Black.jpg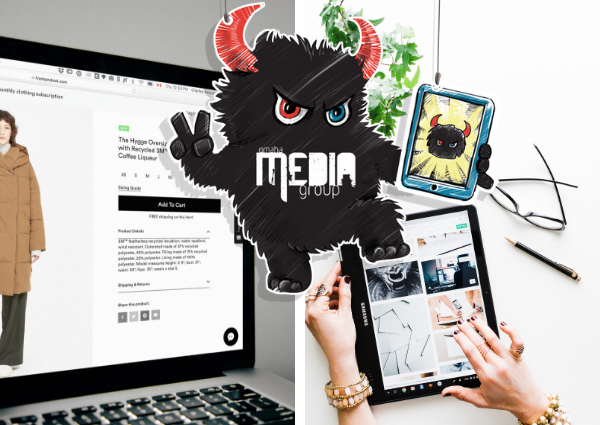 The amount of brick and mortar retail stores closing in 2018 is on pace to break some records. And unfortunately, not in a good way.
With many stores moving out of a physical space and onto the internet, deciding which platform to sell on can be overwhelming.
Social platforms have become quite sophisticated in the features they offer for online retail. And ultimately, you'll be advertising your products on social media anyways, right? But what serves your business best for your online store? A website or a Facebook Page?
Facebook vs. Website
Social media has the potential to get your store and products in front of millions of people. However, there are also more that 40 million active small business pages on Facebook. The competition is real, folks.
Additionally, while there are millions of users on Facebook, you're limiting your business to only those on the social platform. Did you know that only forty-one percent of millennials use Facebook each day?
While a Facebook Retail Business is a great way to consistently share your products and engage with your customers, it's also an easy way for users to become distracted by their newsfeed.
On a retail website, you have the users undivided attention and you're solely responsible for the experience they have. While a retail Facebook page is customizable to a point, at the end of the day, the page is still branded for Facebook. A website gives your business the opportunity to maintain your branding.
Furthermore, the future of Facebook is always changing. Between privacy and algorithm changes, putting all your eggs in one basket can be risky.
So what's best?
Ultimately, both. We highly encourage retail stores to have a website to call "home" and to sell your products. But to also utilize a Facebook page to promote products and funnel customers to your website.
In our opinion, they're complementary to each other. A website should be the home-base for all your marketing efforts online, but utilize a Facebook page to introduce and promote new products.
Utilizing both a website for your business and a Facebook page to promote your products, you're giving your business credibility. A website shows establishment and style, while a Facebook page shows you're current and still in operation.
Ultimately, it's a win-win. Every business needs a website to display their brand and to show existence, but a good social media strategy can certainly compliment it.
Need help?
We can build you a retail store online AND a social media strategy.
Send us a message!
Share this post
Comments