What are chatbots? Why are they important?
What are chatbots? Why are they important?
/images/uploads/blog/Omaha-Media-Group-1.08-Blog_.jpg
Omaha Media Group
https://www.omahamediagroup.com/images/uploads/monster_gallery/Omaha-Media-Group-Black.jpg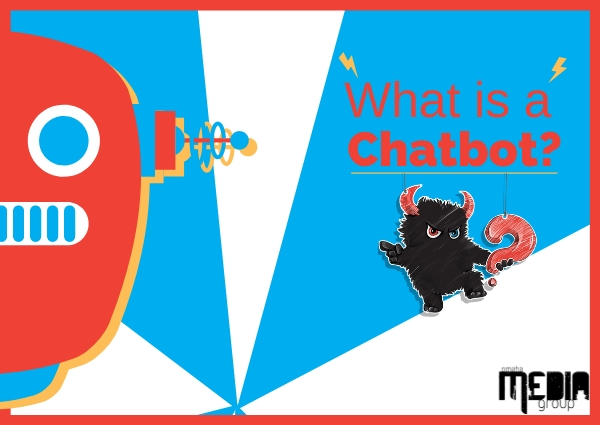 The truth is you have probably engaged with a chatbot recently without knowing it. The evolution of chatbots is here and will continue to be here in the future. There are over 1.2 billion monthly users for Facebook Messenger and 85 percent of customers interactions will be handled without human interaction by 2022. Only 38 percent of consumers want to speak to a human when interacting with a business.
With the spread of this technology continuing into the new decade, what is a chatbot and why are they important?
A chatbot is an artificial intelligence service that interacts with consumers and searchers through an interface. The interface can be a mobile app, website or social media platform. Chatbots basic usage is to provide consumers with customer service and nurture leads.
A chatbot provides convenience for consumers and searchers to find exactly what they are searching for. How could a popular online E-commerce store use a chatbot?
A great example is Shein. Shein is an online store with the latest pieces of fashion on the market, but with their extensive size of products, there is no chatbot! Shein could easily have a chatbot to help consumers navigate through the website and provide them with similar products they are searching for.
Shein has thousands of dresses, and as a consumer, I need a specific type of dress. To be exact, there are 1,841 products in new dresses alone!
Instead of searching for hours, getting frustrated and giving up and leaving the website the chatbot could direct me to the exact results! Here are some more examples of how a chatbot works and how they are so important to a business!
Why are they important?
24/7 customer support
Attention all small to medium size businesses out there, a chatbot can be your customer support 24/7. As small business owners, sales team or marketing team and other people in the company cannot work 24/7. It just is not possible, but the chatbot can work 24/7 to help answer questions, concerns and nurture leads. This is where a chatbot can help solve this problem!
At the end of the day, a business wants to run as smoothly and efficiently as possible. This can be done by optimizing workflows, automating systems and even investing into a chatbot. A business can scale and optimize with a chatbot for the same notion as above. There will always be a "human" to answer the questions of consumers which can increase outreach and personalization of messages; in return, a chatbot could even nurture leads.
Personalization
A consumer wants to have a personalized experience with businesses and brands that they are interacting with. It can be as simple as, "Hello Brittany, do you need any help?" or "Brittany, are you searching for anything in particular? I might be able to assist you."
Keep the human part of the chatbot alive at all times!
How can a business implement a chatbot on the website or social media platforms? This calls for experts at Omaha Media Group! Call us today to learn more about chabots!
Contact Us
We want to hear from you, so what are you waiting for? Contact us today.
Get In Touch
Share this post
Comments