What is digital marketing?
What is digital marketing?
/images/uploads/blog/what-is-digital-marketing-omaha-media-group.png
Omaha Media Group
https://www.omahamediagroup.com/images/uploads/monster_gallery/Omaha-Media-Group-Black.jpg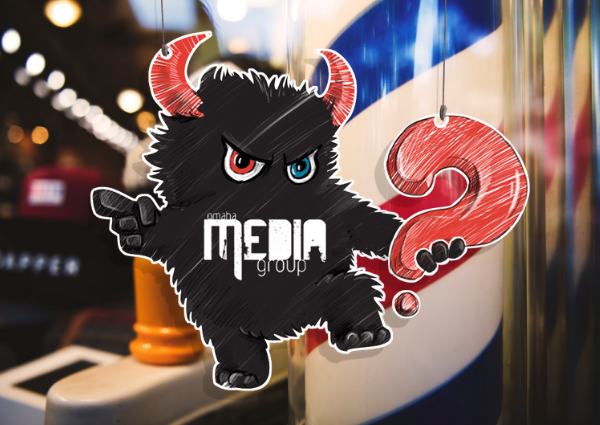 If you're a seasoned mom and pop shop running a steady, local business, you're likely used to traditional marketing techniques. Promoting your products and services on local radio and tv stations, print media and direct mail.
While the principles of marketing a business have essentially remained the same, the avenues in which one executes them have progressed into what's called digital marketing.
Technology
Without question, technology has grown substantially in the last two decades. This growth has enabled businesses to reach and connect with their target audience in new and personal ways via the internet.
In a nutshell, this is digital marketing. Advertising in a way where your audience can directly engage with ads in your digital space. Digital space meaning search engines, email, social media, and other websites.
Why use digital marketing?
Businesses of all sizes, especially mom and pop shops, can benefit from a digital marketing strategy.
The internet is, hands down, one of the most utilized tools for purchasing products and services. Moreover, over half of all internet traffic comes from a mobile device.
Advertising through social media and other digital platforms allows a business to tell their story visually and reach audiences they haven't tapped into yet. For example, millennials.
Millennials love supporting small and local businesses. Purchasing habits for millennials show their desire to shop from a business with a sense of community.
They prefer businesses that can offer a unique and personal experience, and a small business is much more likely to provide that. Being a locally owned mom and pop shop is trendier than ever.
Furthermore, Millennials live on social media, consuming media in multiple forms for eighteen hours a day. If your long-established small business hasn't utilized social media, now is the time.
Staying Competitive
As technology continues to evolve, the marketing world transforms with it. It's all about attracting the right audience for your business and gaining exposure. As a small business, many times you have a leg up in gaining trust and building authority in your niche compared to large chains.
Digital marketing allows for an easier way to engage with your customers, encourage new ones and measure your marketing success. These factors alone make digital marketing a game-changer.
As Neil Gaiman says, "Information and knowledge: two currencies that have never gone out of style."
Accurate measurements to your marketing strategy gives your business insight as to what is working, what's not and what you can try in the future.
Are you a seasoned mom and pop shop in the Omaha area? Do you need to take advantage of a digital marketing strategy?
Share this post
Comments