What's Up Omaha
What's Up Omaha
/images/uploads/blog/WHATS_UP.jpg
Omaha Media Group
https://www.omahamediagroup.com/images/uploads/monster_gallery/Omaha-Media-Group-Black.jpg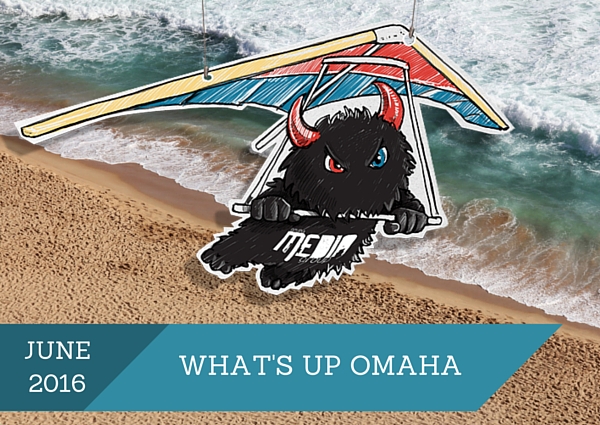 Are you looking for some fun things to do in Omaha this weekend? We found a couple fun things for you and your Monsters to enjoy!
Sand in the City
Why go to beach, when the beach can come to you? This weekend, June 10th through the 12th, Nebraska Children's Home Society's Sand in the City is being held at the new Baxter Arena! At Sand in the City you can view 15-ton sand sculptures created by local Omaha corporate and community groups! Vote for the "People's Choice" winner, watch master sculptors work right in front of your eyes, play in the Kid Zone, watch live entertainment, and more!
Not only can you take your family to see some amazing sand art, you can help raise funds for Nebraska Children's Home Society, providing safe homes to children throughout the state.
Pack some sunscreen and a trough of water…it's going to be a hot one, but hey…you'll be at the beach. We're starting to think someone should sculpt our very own Creative Monster out of sand…
Sand in the City Schedule of Events
Friday, June 10, 2016 - Competition Day
10am - 4pm Competition
4pm - 4:30 Judging
4:30pm - Awards Announced
4:30 - 7pm Sand After Work
Saturday, June 11, 2016 - FREE Family Fun Days
10am - 8pm Open to General Public - Free Admission - Donations Welcome
Entertainment
12:00 School of Rock
1:00 Craoì na Tìre Irish Dancers
2:00 Culture Remix
3:00 Murray Blandford
Sunday, June 12, 2016 - FREE Family Days
11am - 5pm Open to General Public - Free Admission - Donations Welcome
Entertainment
12:00 - Sharpy Serenaders Barbershop Chorus
1:00 to 4:00 - Skretta ETC

Omaha Summer Arts Festival
If you're ready to get your culture on this weekend, head down the 42nd annual Omaha Summer Arts Festival! Featuring 135 of the nation's finest visual artists, a continuum of musical performances, and a hands-on Children's Fair.
Located in the heart of downtown Omaha, spanning 10th through 15th Street on Farnam, you can spend hours enjoying incredible art, food, and music. While enveloped in the incredible works of art, you can also entertain your family by enjoying an incredible lineup at the World Music Pavilion and at the W. Dale Clark Library to view the 300 pieces of artwork created by some of Omaha's very best students! Round out your weekend with incredible eats from the festival's food vendors and local food trucks!
So what are you and your Monsters up to?
Contact Us
We want to hear from you, so what are you waiting for? Contact us today.
Get In Touch
Share this post
Comments