What's Up Omaha? 4th of July Weekend
What's Up Omaha? 4th of July Weekend
/images/uploads/blog/WHATS_UP_4TH_OF_JULY_OMAHA.jpg
Omaha Media Group
https://www.omahamediagroup.com/images/uploads/monster_gallery/Omaha-Media-Group-Black.jpg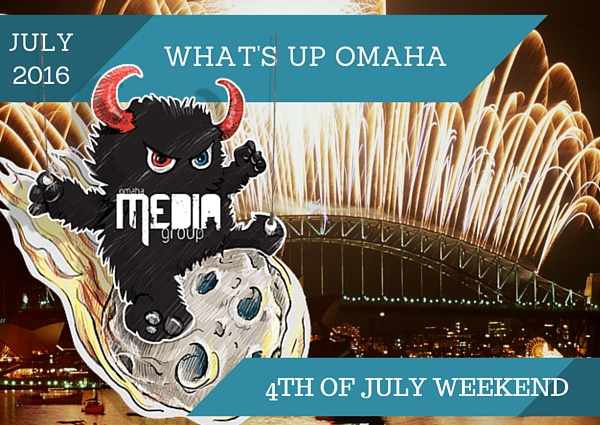 Now that the longest College World Series has finally wrapped up (Go Central Carolina!), it's time to light off some fireworks this 4th of July in Omaha!
Fortunately, Omaha is hoppin' with activities, so being bored is no excuse!
Start celebrating Friday night, July 1st, at the Bank of the West Celebrates America Concert! Who doesn't love Kenny Loggins? He probably won't sing Return to Pooh Corner, but he can certainly serenade you into some fireworks in Memorial Park (6005 Underwood Ave). Kenny Loggins begins at 6pm with fireworks around 10pm.
Saturday, July 2nd, catch the Storm Chasers game at 7:05pm, followed by, you guessed it…Fireworks!
Still basking in the College World Series sun? Sunday, July 3rd, head down to TD Ameritrade park for the College Home Run Derby at 7:30pm! Watch some of the greatest college baseball players around hit pitches out of the park! 32nd Annual fireworks by the Omaha World-Herald to follow!
Lastly, on Monday, July 4th, head up to the Boys Town campus for their free fireworks show beginning at 10pm! It's sure to be a good time!
How are you celebrating this year? BBQing? Fireworking? Staying at home and following hilariously along to MeanStreetsofOmaha on Twitter?
At Omaha Media Group, we want to wish you the happiest and safest of holidays! Our offices will be closed on Monday, July 4th, reopening Tuesday morning, July 5th. We look forward to talking tech, SEO, and websites next week!
Contact Us
We want to hear from you, so what are you waiting for? Contact us today.
Get In Touch
Share this post
Comments