Why are Drip Email Campaigns Important to Marketing Efforts and How to Write Them?
Why are Drip Email Campaigns Important to Marketing Efforts and How to Write Them?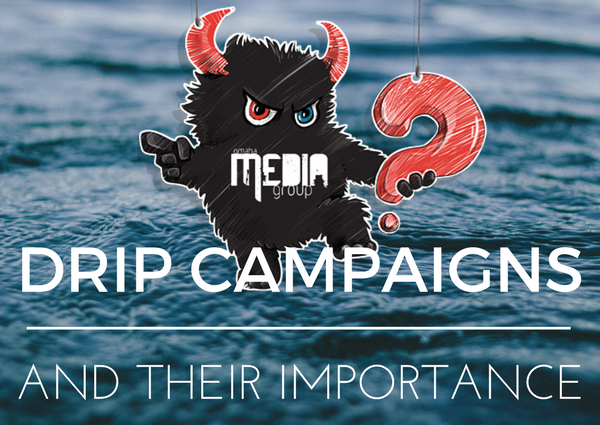 Drip email campaigns are important for a number of reasons. Drip campaigns are important for lead nurturing, generation and conversion. It also leads to creation of a strong relationship and paves the way for customer retention. It is one of the best tools that a marketer has, to improve customer satisfaction. This is because you continue to take repeated marketing actions in short intervals so that you not only provide new information that might be necessary for lead generation or customer retention but you also provide such information that is sought.
What is a drip email campaign?
A drip email campaign is a series of emails with predetermined and predefined messages that are sent to a prospect, a lead or a customer over a short period of time and each email tries to build on the efforts of the one before it. The main aim is to familiarize the recipient about an idea, product or service in a way that makes comprehension, assimilation and retention of the message easy.
Also, the sequence and timing of each email in the campaign has to be thought out strategically because although the broad aim is to create familiarity and make the recipient graduate to the next step in the sales funnel or the next step in the conversion process, each email also plays an individual role as each gives a specific call to action.
How to create an effective drip email campaign?
1. Think about your short-term and long-term goals and create content that matches your aspirations and expectations: No campaign can be successful without having a clear goal in sight. Identify your expectations and also what the prospect wants from you. Clarify frequently through emails and analyze their responses to see if you are on the right track. The campaign and scheduling alone won't work. The content of the emails is extremely important. The CTAs have to be clear and to the point. There shouldn't be ambiguity or any lose ends. Create a schematic chart where you detail the purpose of each email. Try to write all the emails at one go as that helps preserve the sequence and train of thought and the emails won't seem disconnected, even if separated by several days or weeks.
2. Maintain transparency and clarity: Your emails should clearly articulate your plan, what you expect from the client and what you want to offer. Don't hold back critical information. The emails should be short in length, not short on information. If you think that without displaying transparency, you will get the recipient interested and he will himself pull your messages and take the effort to take the campaign forward, you are sadly mistaken. If you make a claim, offer explanation and credible evidence in support.
3. Use a P.S. in each of your emails: A P.S. is a very effective way through which you can recapitulate the main message for the convenience of the reader. Even though drip emails are usually very short, recipients may not retain everything they read in the body. However, a P.S. at the end summarizes or gives the main message again and thus reinforces the one in the body. The effect of recency ensures that the message gets hammered into the recipient's mind.
Drip emails are extremely important and can't be left out of your marketing efforts. Remember to set a goal and create a proper plan. Write them by hand or use email autoresponder software. But, the messages have to be clear. Use the campaign to reinforce your brand differentiation.
Can we help you create an effective email campaign? Contact us today!
Contact Us
We want to hear from you, so what are you waiting for? Contact us today.
Get In Touch
Share this post
Comments