Why do I need help with SEO?
Why do I need help with SEO?
/images/uploads/blog/NO_TIME_FOR_SEO-.png
Omaha Media Group
https://www.omahamediagroup.com/images/uploads/monster_gallery/Omaha-Media-Group-Black.jpg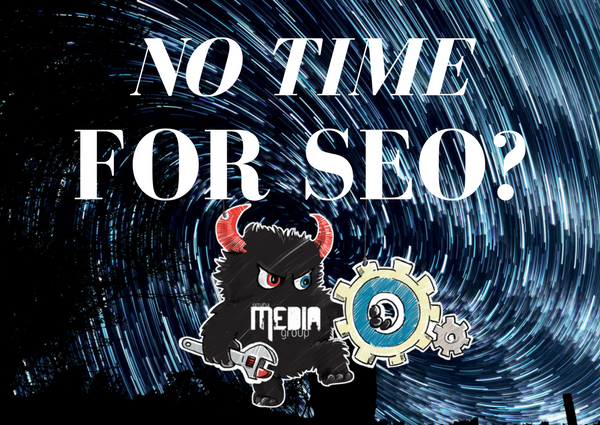 What we love the most about our clients is their entrepreneurial spirit. We have clients from every walk of life, from every end of the spectrum, big and small. When they come to us in need of help with SEO and digital marketing we notice that they need help for two reasons.
1. Time.
2. It's not where they'd like to use their talents.
As entrepreneurs and fiercely independent creatives, we know how hard it is to "admit defeat". We can assure you, however, that you're hardly admitting defeat when you turn over your SEO and digital marketing to an awesome company like ours! You're choosing to make your business succeed!
So what brings you to the point where you need to give up your SEO and/or digital marketing and send it our way? Perhaps your business has completely taken off and you need to spend time closing deals and selling? Maybe you don't have the time to be on social media all day promoting your business, engaging with your clients, and responding to client reviews. Maybe you're good at selling your product or service, but you don't know how to market to your audience online.
Whatever your situation is, we believe it's a smart idea to "pass on" the things in business that don't make you feel successful. And if SEO and digital marketing isn't one of them, we'd be happy to take them on for you! We have a staff that thrives on creative marketing and content; a graphic design team that can create just about anything; and SEO experts that know exactly what to do to get your web presence to the top.
So why not let us take some things off your hands? We want to be the extension of your business that makes you look like a smooth duck on the water. You'll be the calm, cool, collected half on the surface, and we'll be the legs paddling like crazy underneath.
Contact Us
We want to hear from you, so what are you waiting for? Contact us today.
Get In Touch
Share this post
Comments